While Madrid boasts fantastic art galleries and fabulous museums, if you're interested in Spain's Roman and medieval history, a day trip is your best bet. Only a short train or bus ride away, destinations like Segovia, Toledo, and Alcala de Henares never disappoint.
Toledo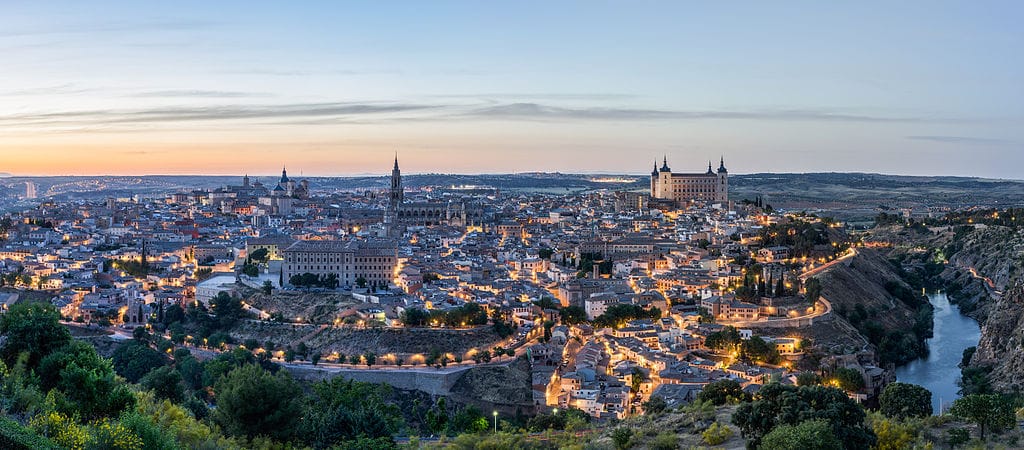 Once the Visigothic capital of Spain, Toledo's history goes all the way back to Roman times when its Alcazar was built as a defensive structure. However, the city is best known for its religious diversity during both Muslim and early Christian rule. While the entire city is packed with fabulous monuments, its two medieval synagogues both displaying fabulously ornate yeseria plasterwork work typical to Almohad and Nasrid architecture are particularly popular. Another must-see on any day trip is El Greco's house and the Monastery of San Juan de los Reyes.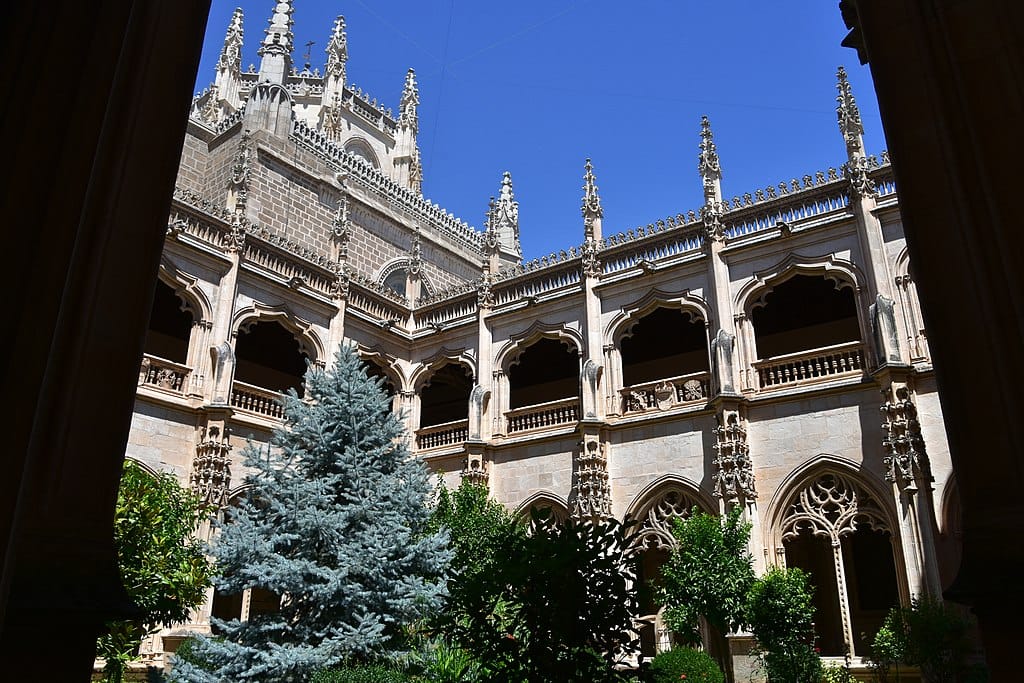 Getting there: The bus from Plaza Eliptica metro station takes you closest to the medieval heart of the city, though you'll still have to ride the escalator up to the old part of town. If you'd prefer to take the train from Madrid city center bear in mind you'll need to walk for 15 minutes to get to the foot of the hill Toledo is built on.
Cuenca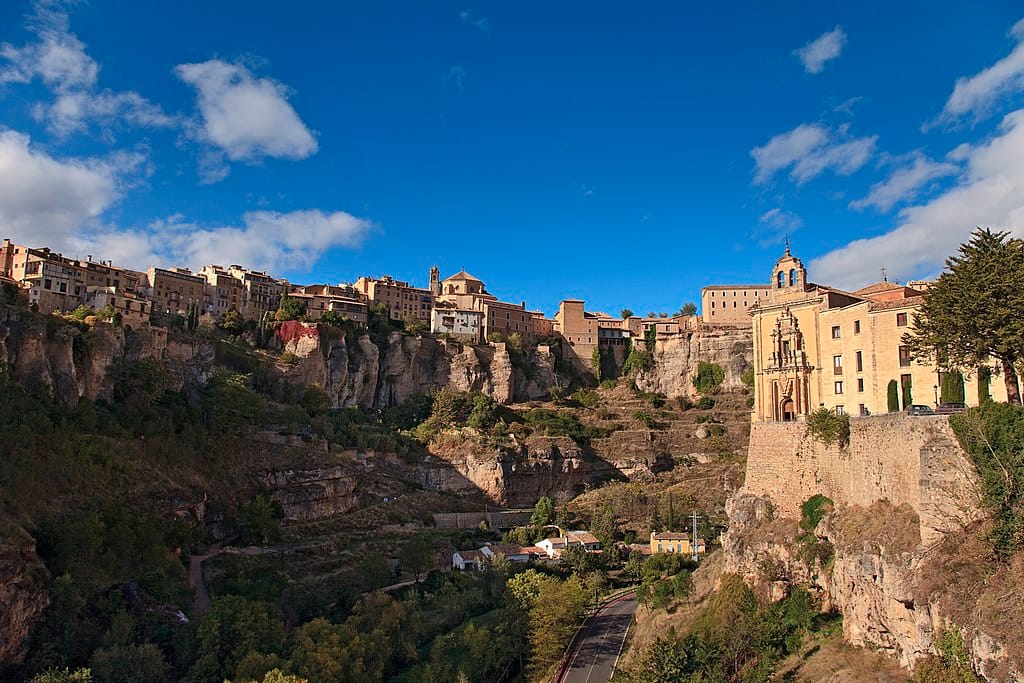 This stunning town is famed for its medieval Casas Colgadas or hanging houses that give vertiginous views of the landscape below. To get a peek inside one, simply visit Cuenca's Museum of Abstract Art, which houses a fabulous collection from the 1950s and 1960s, including work by Antonio Saura and Fernando Zóbel. You'll also want to visit the gothic cathedral before crossing the footbridge that leads to the town's historic Parador. This beautiful hotel was once a 16th-century monastery and commands spectacular views of the city.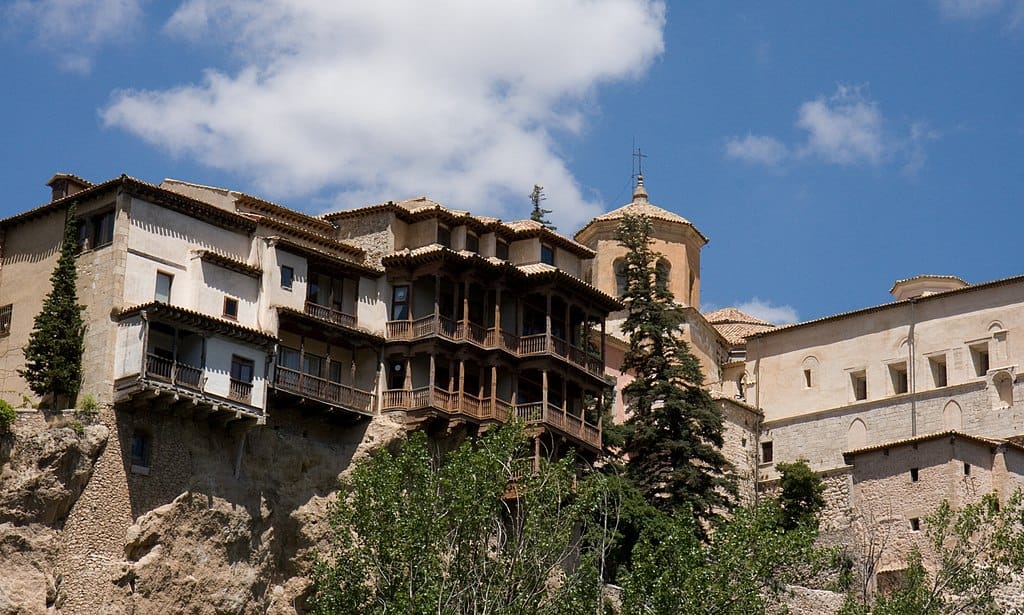 Getting there: The city is connected to Madrid via a high-speed AVE train line that nevertheless sits quite a way outside the town center – to get in you'll need to take a taxi or bus from the station. Alternatively, the bus departing from Mendez Alvaro will put you at the foot of the medieval town centre though the journey takes quite a bit longer.
Segovia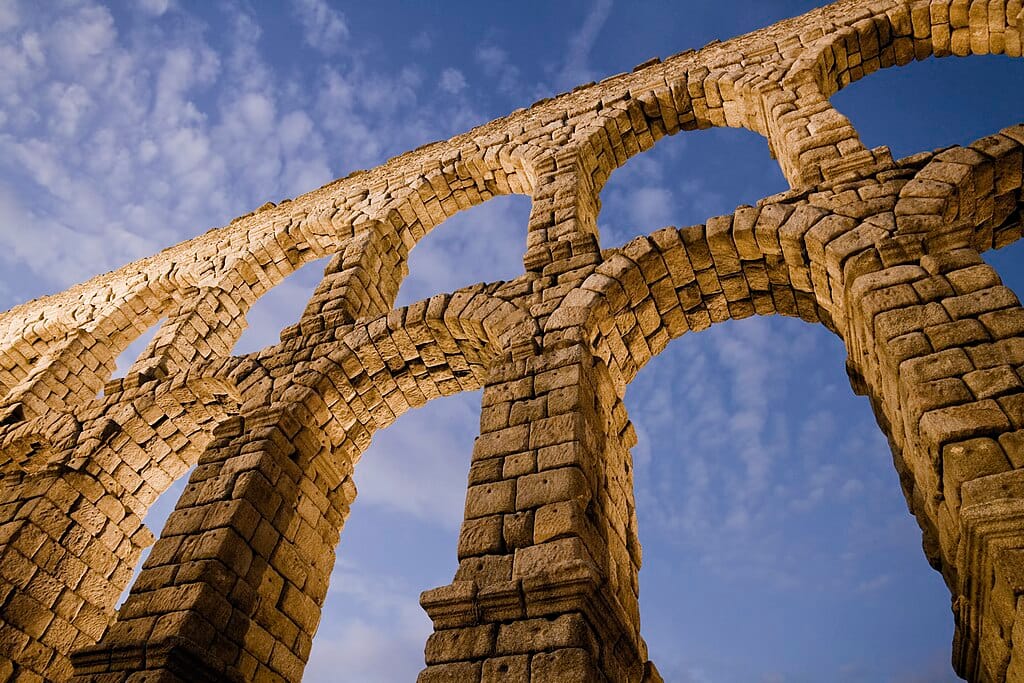 If you're after gobsmacking sights, Segovia ought to be top of your list. With a Roman aqueduct dominating the landscape, this is one of the most iconic attractions close to Madrid. If you have a whole day in the city, start out marveling at this piece of ancient engineering before heading uphill into town to check out the gothic cathedral, the fairytale Alcazar and grand Plaza Mayor. Segovia is also famed for its suckling pig and visitors who want to try this local delicacy ought to book a restaurant ahead of time.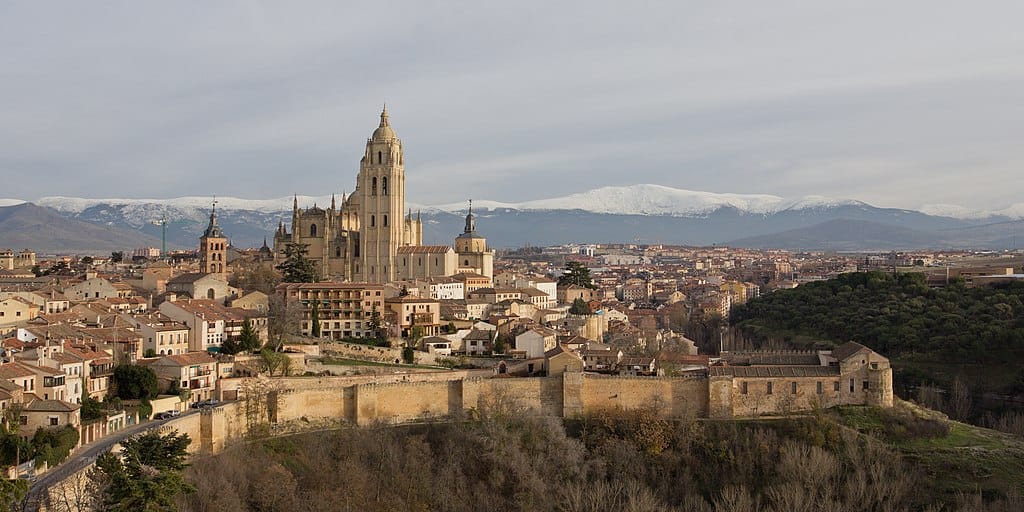 Getting there: While you can get here by train, the bus is by far the best option as it takes you closest to the center and is relatively cheap.
Ávila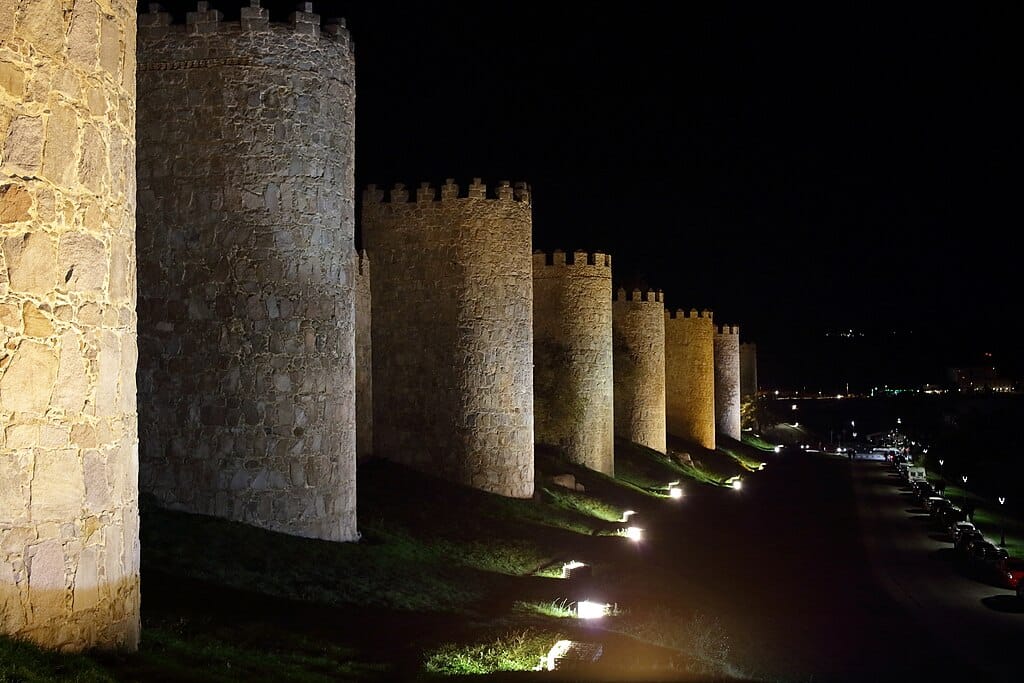 High up in the mountains, this beautiful town is so chocka block with stunning religious institutions, a visit could well fill a whole weekend. Besides Saint Teresa's convent, the best include the Cathedral of San Salvador, the Basilica of San Vicente and the Monastery of Saint Tomas. However, the real attraction is Ávila's well-preserved medieval walls. Go for a walk along them during the day then head out of town to catch the sunset lighting up the ancient bricks.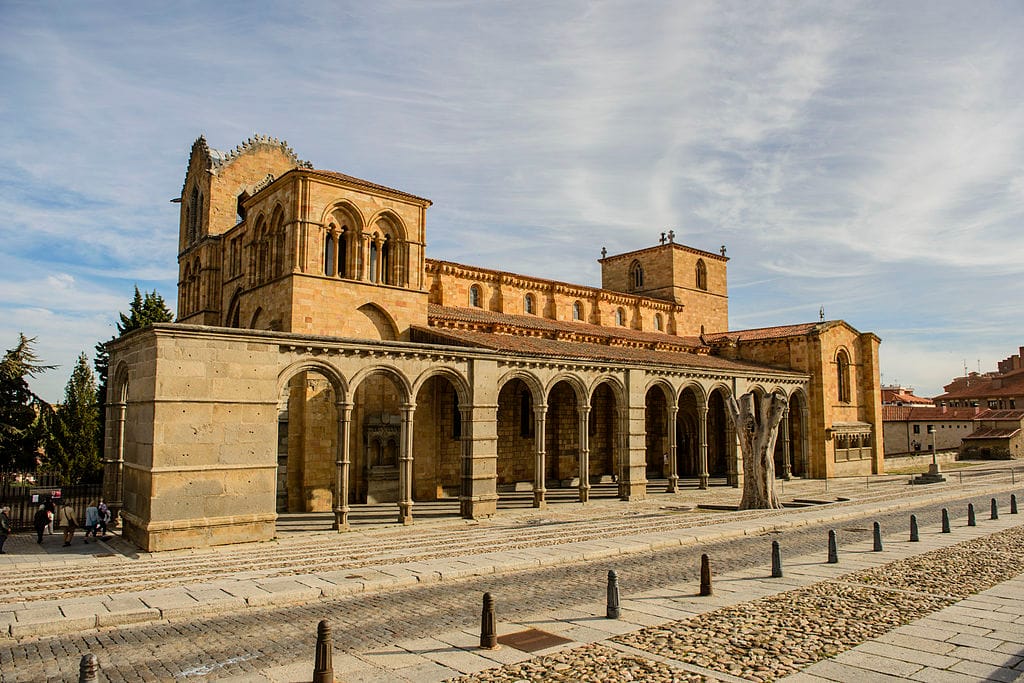 Getting there: Either take the bus from Mendez Alvaro or the train from Principe Pio. The bus is slightly faster than the train, taking 1 hour and 20 minutes. However, this depends on where you're departing from.
Alcalá de Henares
Like Segovia and Toledo, Alcalá's history dates back to Roman times, so it's worth dropping into the archeology museum first if you're going for a day trip. Here, you'll not only find gorgeous Roman mosaics but also learn more about the history of the area under Islamic rule. Alcalá derives from the Arabic (al-qal'a Nahar) for castle and on a hill outside the city is a 10th-century watchtower that dates from the time of Al Andaluz.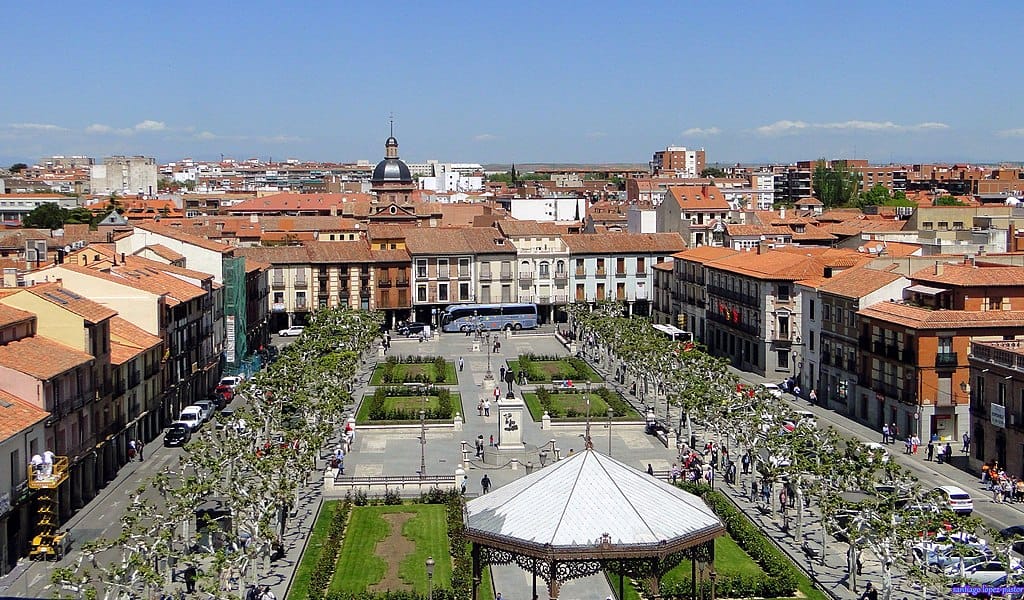 There's much more besides ancient history here as Alcalá de Henares is home to Europe's first city-campus university. Founded in 1499, this has now, along with the historical center of town been designated a world heritage site. At number 48 on the historical high street, visitors can find Cervantes' birthplace, a small but fascinating museum to Spain's most famous writer.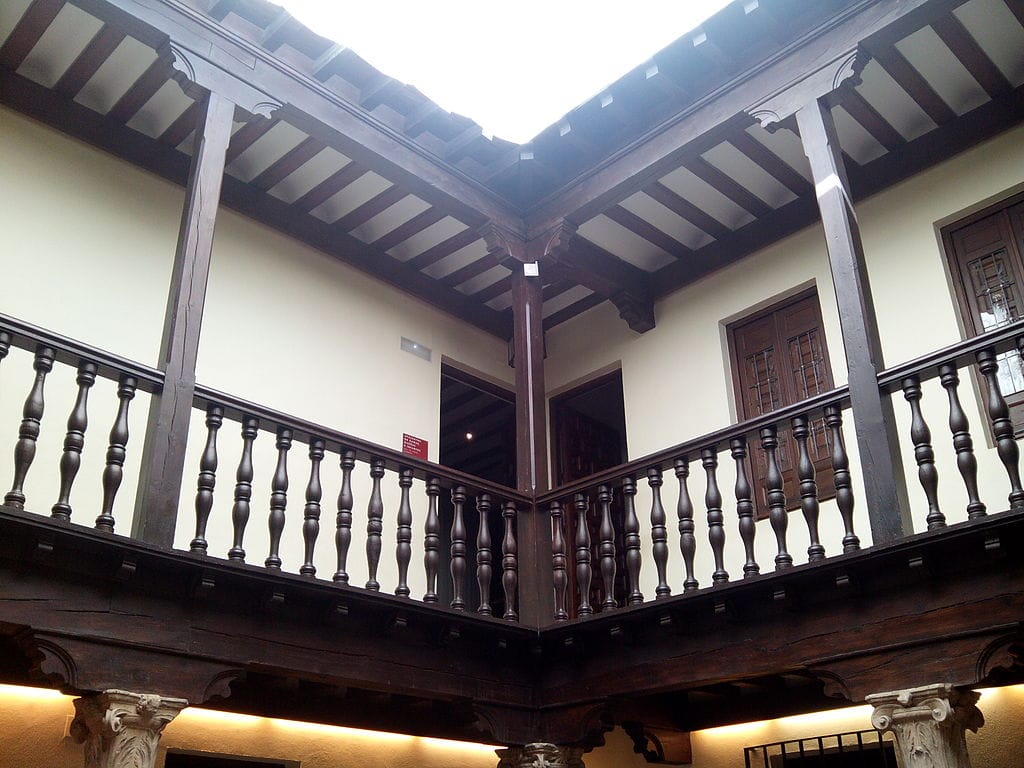 Getting there: Either take the direct bus from Avenida de America or the train from Atocha. The bus takes just over 20 minutes, while the train takes 45 minutes.
Just landed and looking for a walking tour of Madrid? Why not get in touch? As a Lonely Planet author and the writer of this blog, I have a wealth of information at my fingertips and love to communicate this to visitors. To find out more, get in touch.