Toledo's Jewish History
Toledo's Jewish History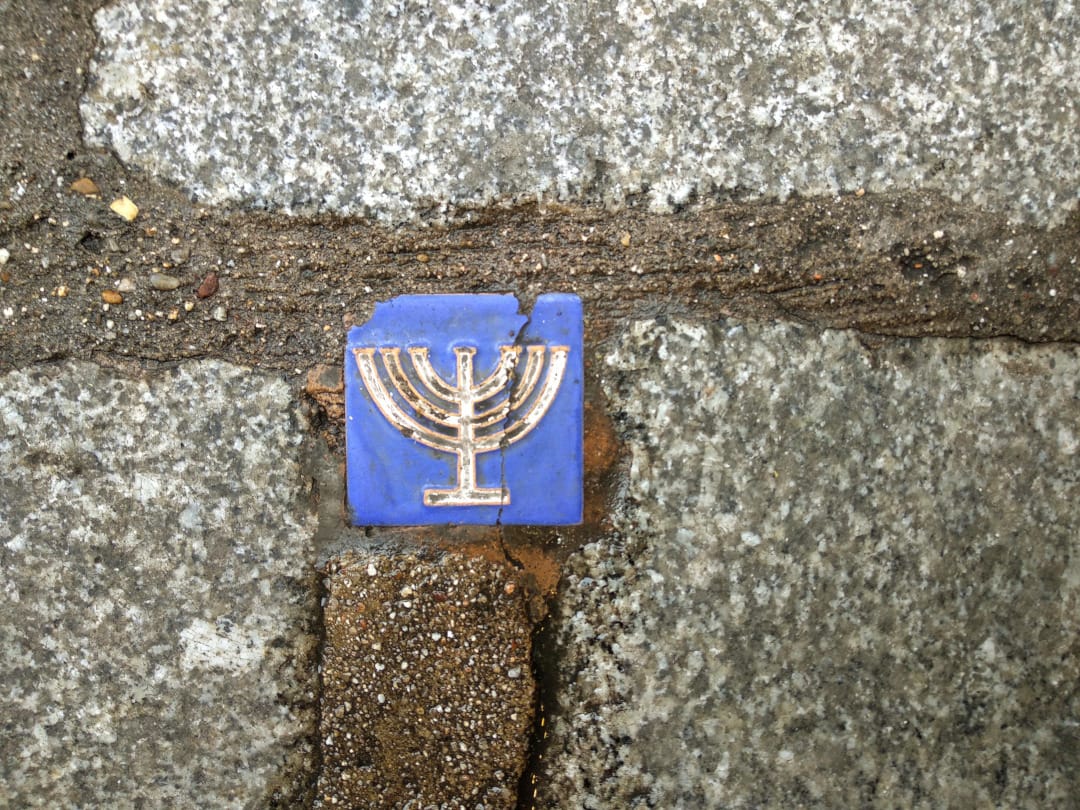 Just one hour's drive from Madrid, the city of Toledo was once famed throughout Europe for its lively intellectual and economic life, a rich heritage that was deeply intertwined with the history of the Jewish people. Though obliged to pay higher taxes, Jews were left free to practise their faith, first under Muslim and later under Christian rule. However, this long history of religious coexistence had its rocky patches, and eventually, things worsened to the degree that the increasingly persecuted Jewish population was banished or forced to convert in 1492.
Happily, those days are long behind us and visitors are now free to explore the city's Jewish history by visiting its synagogues in the picturesque Jewish quarters. With this in mind, I've written a little guide to Toledo's Jewish History that takes in the main attractions.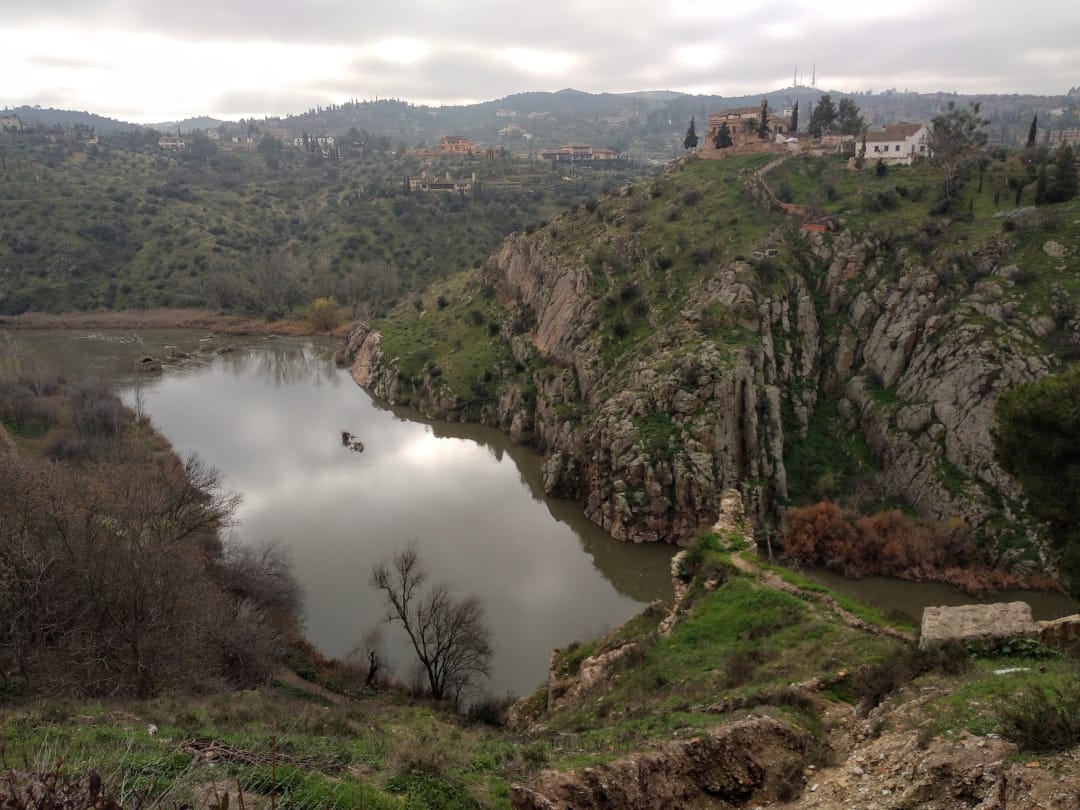 Synagogue of Santa María la Blanca
The synagogue of Santa María la Blanca was thought to be erected in 1180, around 100 years after Alfonso VI took the city from its Muslim rulers. While the ruling Muslim elites were sent packing, the skills of the city's ordinary Muslims and Jews were needed and both populations were encouraged to stay on. The building skills of the city's Mudejar population were highly prized by Christians and Jews alike, which is why this synagogue with its horseshoe arches, wooden ceiling, and intricate yeseria plasterwork is an excellent example of Almohad architecture. Indeed, if you wander through the city, you'll spot many churches with square Mudejar towers typical of this style. Of particular note is the church of San Román. Now a Visigoth museum, the church also boasts similar decorative elements inside.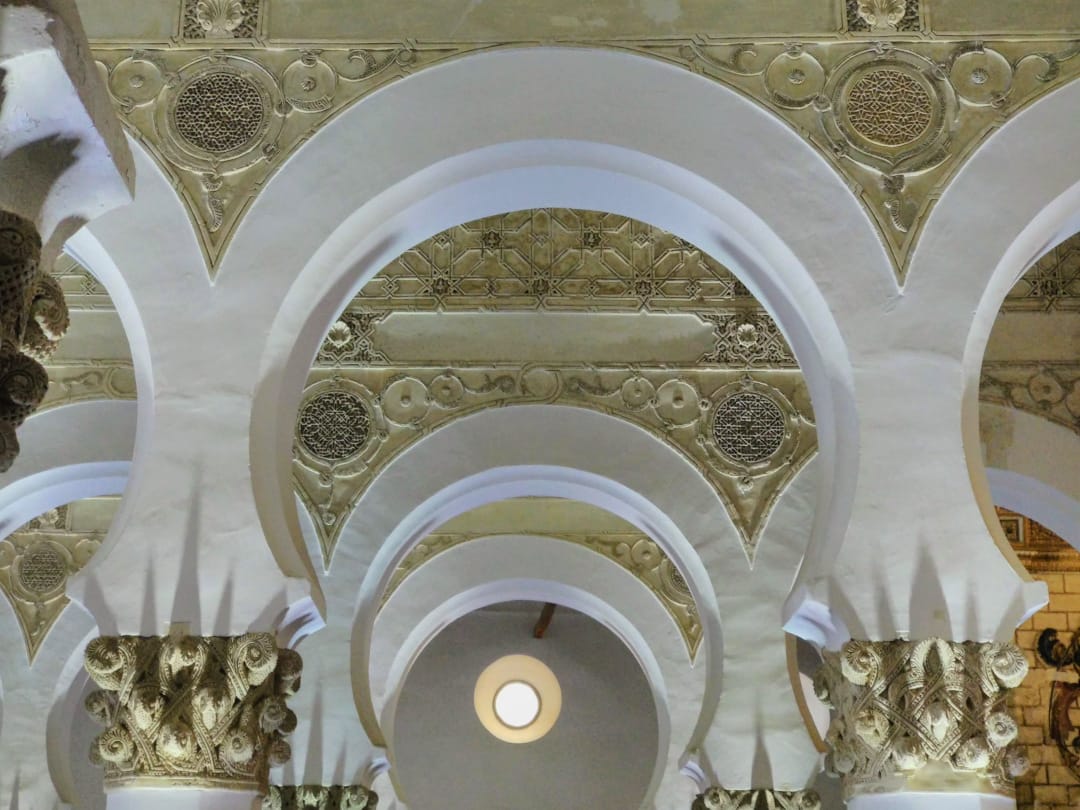 During this early period of Christian rule, Jewish and Muslim populations were largely self-governing, a privilege granted in exchange for high taxes paid to the king. Meanwhile, over the border, Muslim Spain had turned hostile to its Jewish populations under Berber Almoravid rule (not to be confused with the more tolerant Almohads). Jewish scholars fleeing across the border to Christian Iberia began to work on translations of Arabic texts held in the city's libraries. Many of these translations were originally Greek and Latin works that had been lost to Europe. This project ushered in a period of the cultural renaissance that blossomed during the rule of Alfonso X (1252-1284).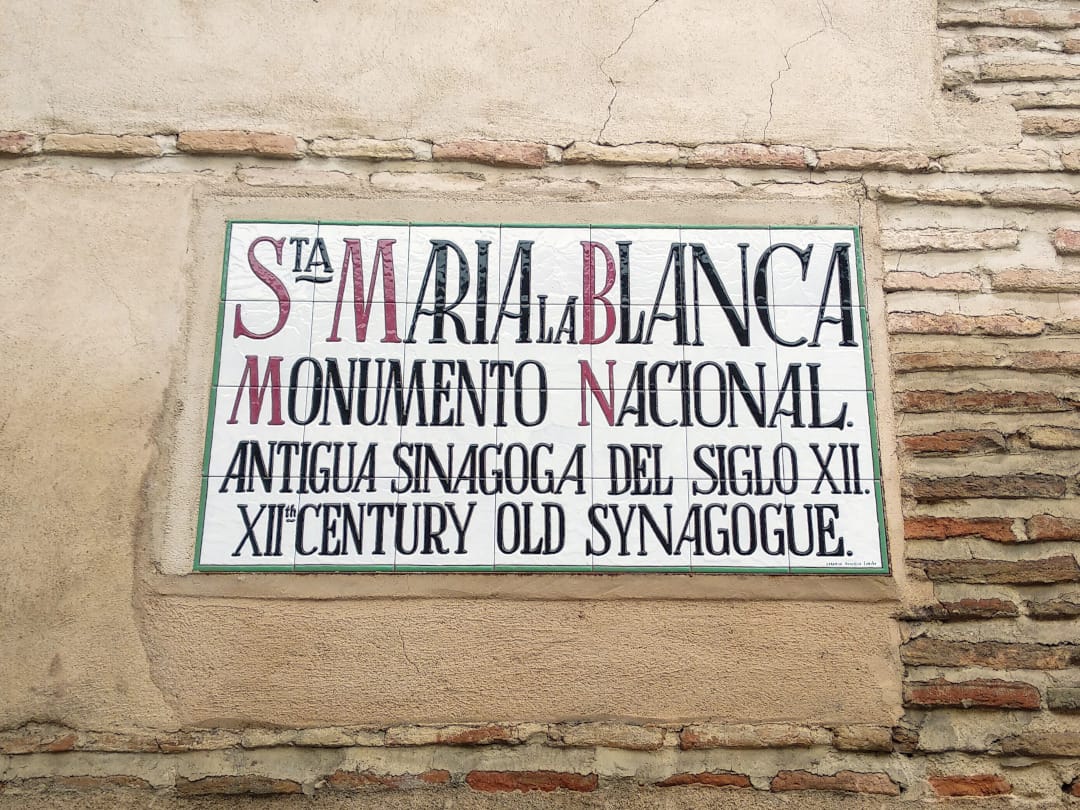 The Tránsito Synagogue
Jewish citizens also fulfilled an important role in the city's financial life. Samuel HaLevi, the founder of the Tránsito Synagogue, was treasurer to King Pedro I, a controversial figure who is nonetheless celebrated in the building's Nasrid-style stucco work. A testament to HaLevi's influence at court, this sumptuous building defied laws in place stipulating that synagogues had to be plainly decorated and built lower than churches. Constructed in 1400, it now houses a museum of Spanish Jewish history that while comprehensive is maddeningly inaccessible for non-Spanish speakers! Still, there are some fascinating items on display, including an example of the kind of trunk Sephardi Jews would have used when leaving the country.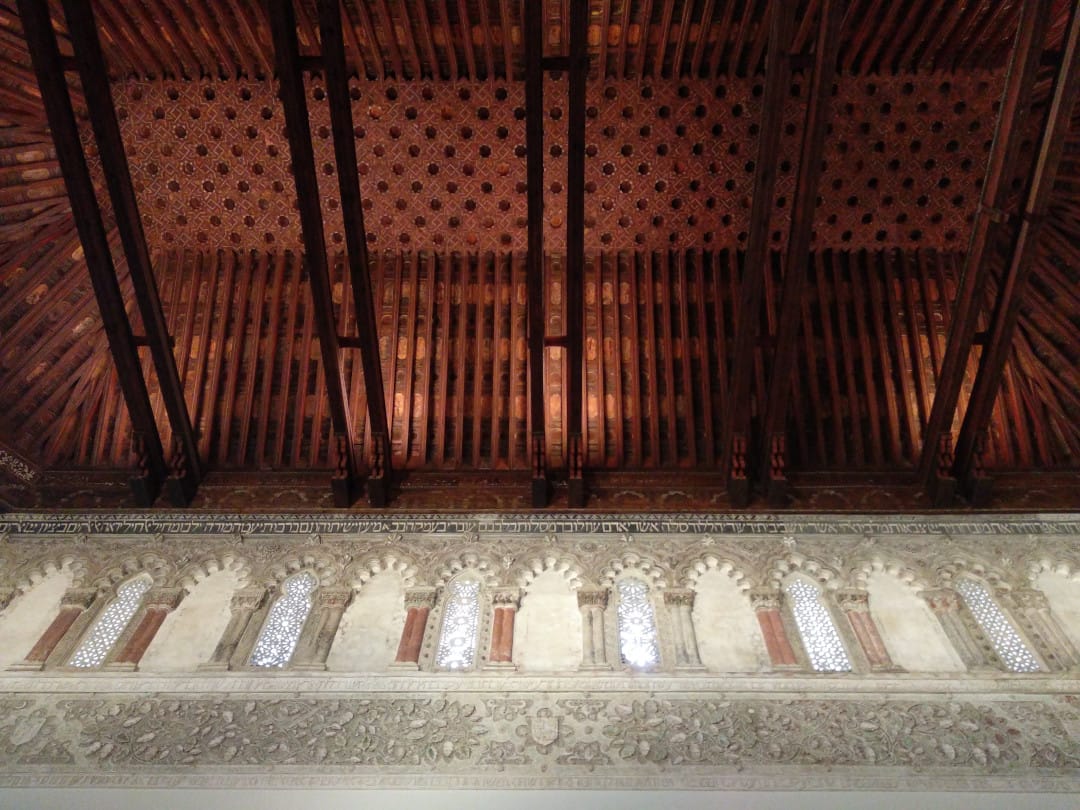 Museo del Greco
El Greco lived in Toledo after the Jews had been kicked out of Spain. However, it's been said that his wife was a converso, that is a Jew by bloodline whose family had been forced to convert. Some posit that El Greco even showed his sympathy for the plight of the Jews by adding vegetation in the shape of a menorah in his 1599 painting the "Allegory of the Camaldolese Order". The El Greco Museum is a faithful reconstruction of what his residence might have looked like and is of great interest to anyone with a love of Siglo de Oro Spanish art.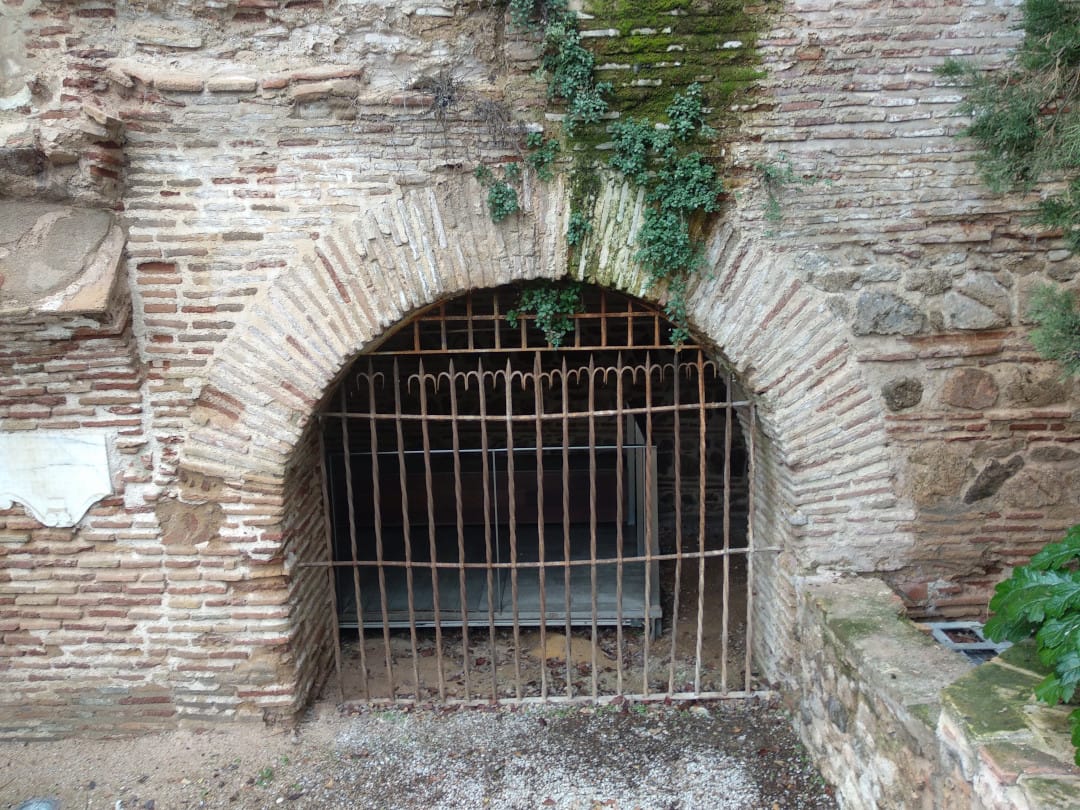 What lies beneath this house is even more interesting to those looking to uncover Toledo's Jewish past. The house was actually built on the remains of Samuel Halevi's palace. The vaulted brick basements of this palace still exist under the house and give an idea of the splendor of this important figure's former residence. Halevi's statue is also outside right by the astounding views his home once commanded.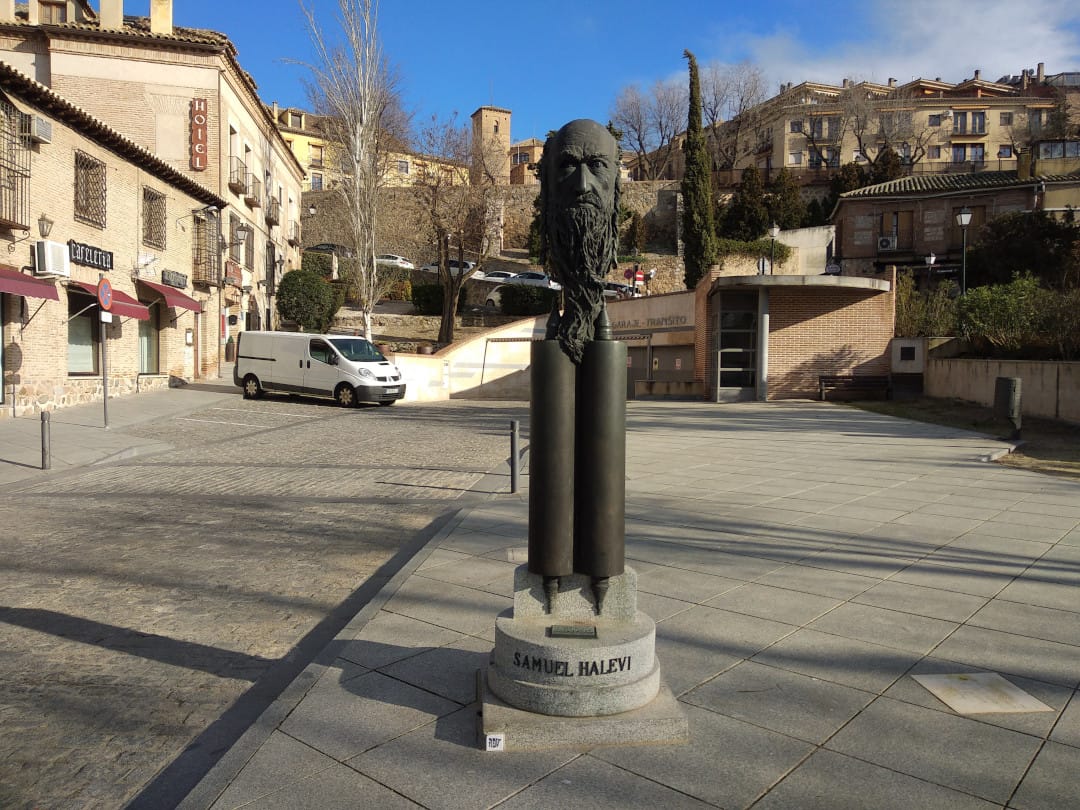 Barrio Judio
While most of the rest of Jewish Toldeo has been erased, a recent project marks out the parameters of the area. Look out for the little blue tiles embedded in the pavement and on ancient walls. Installed in 2012, these demarcate the area where Toledo's Jewish community used to live.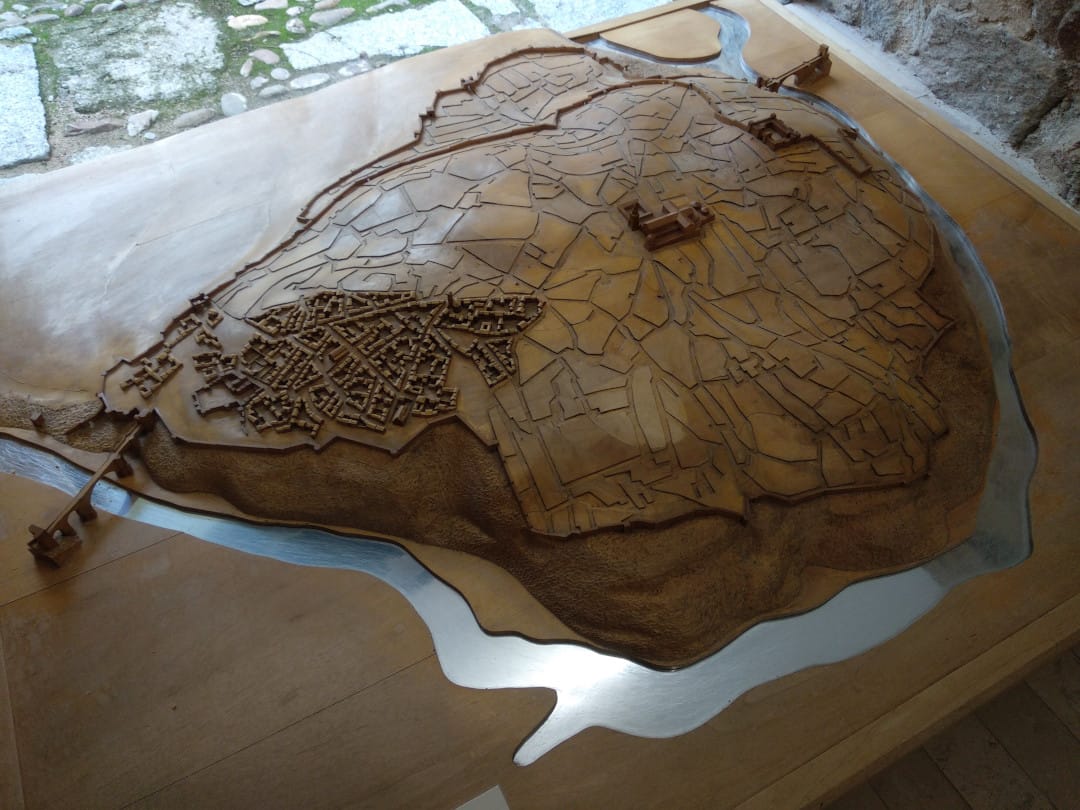 In this barrio Judio, you can also find the Casa del Judio at 4 Calle Travesía de la Judería. Opening times are a little erratic, but it's worth dropping in to see the 14th/15th-century interiors that feature a courtyard with more beautiful yeseria plasterwork and glazed geometric tiling. In the basement, there are the remains of a bath with a message over the lintel reading "I give you thanks for answering my prayers."
Monastery of San Juan de los Reyes
Toledo's Jewish history came to an abrupt end in 1492 when the Catholic rulers, Isabella and Ferdinand, gave the population a dreadful ultimatum: covert or leave. A stunning decision considering the amount of influential Jews in their own court right up to that point. The Monastery of San Juan de los Reyes, for instance, was built to celebrate the birth of their son Juan in 1476, an event Isabella credited to the ministrations of her Jewish doctor Lorenzo Badoc. Other Jews were in charge of the treasury, provided provisions for troops or managed taxes on cattle.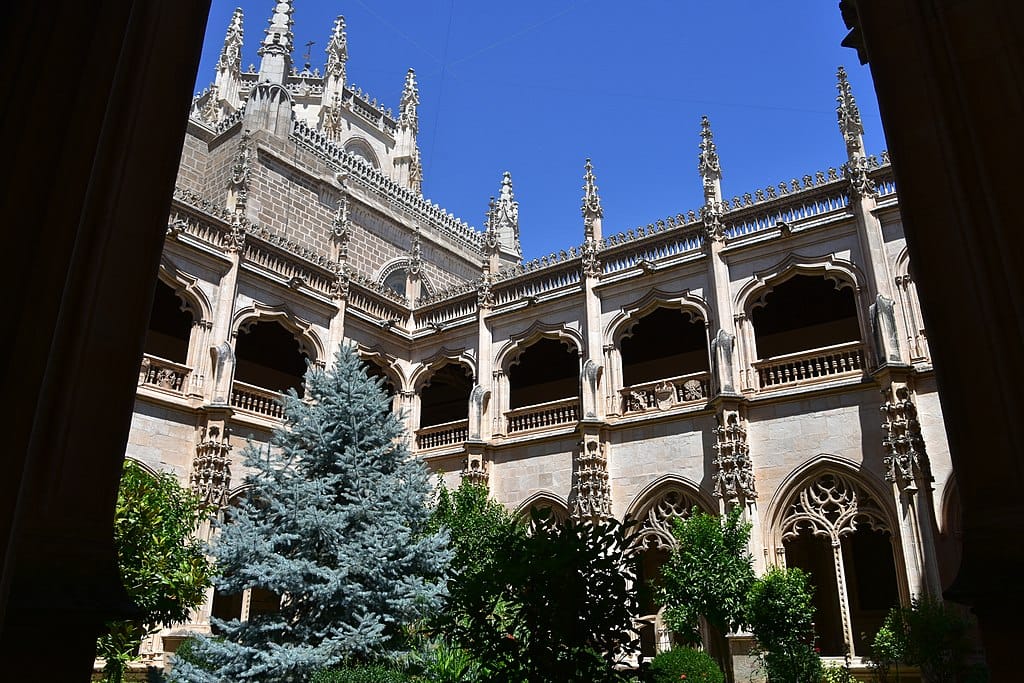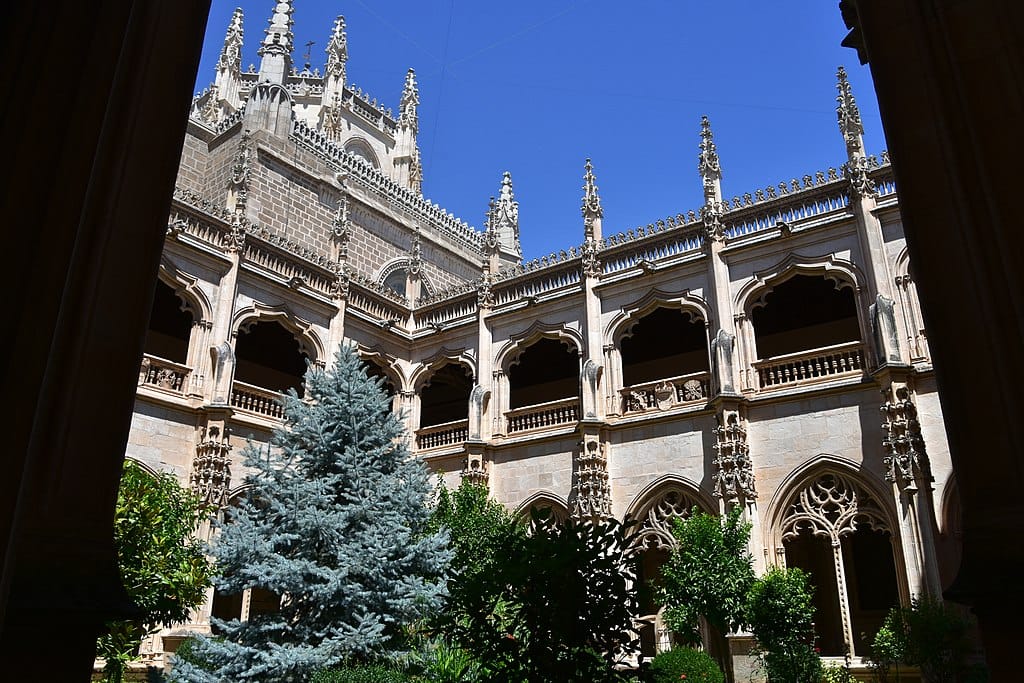 Of course, there perhaps lies the rub. Money lenders and tax officers are never wholly liked and are easy targets when calamity strikes. At such times, outlandish tales of Jews sacrificing Christian children in blood rites were cooked up by nefarious characters to incite mob violence against communities. Increasingly persecuted, by 1492 there were only about 40 Jewish households left in Toledo. The synagogues were, of course, seized and converted into churches in an attempt to wipe away all trace of Judaism from Spain. Ironically, this very act ensured that two synagogues remain intact as a reminder of Toledo's rich Jewish past.
If you're interested in Spain's medieval history and are visiting Madrid, why not get in touch with me, the author of The Making of Madrid? I have a variety of unique walking tours of Madrid available and am also happy to design an experience tailormade to your needs.
Postscript: To write this piece I am indebted to Giles Tremlett's Isabella of Castille.