Even a Spanish clock tells the right time twice a day
Even a Spanish clock tells the right time twice a day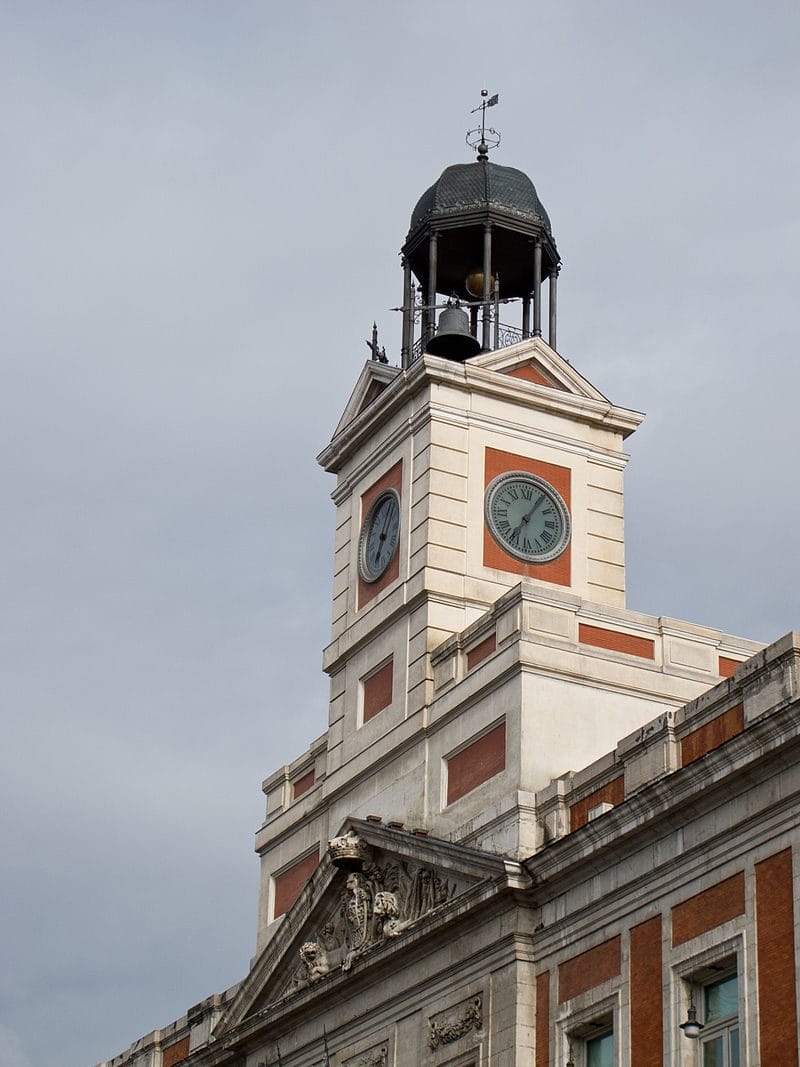 The Spanish are infamous for their poor timekeeping. Those of us who've lived here long enough know that 'I'll meet you at 8 pm' actually translates into 8.30 or even 9. It's simply something you get used to and, if truth be told, it's nice not to have to rush to appointments. But back in the day when the majority of Madrileños relied on public clocks, things were even more chaotic.
The first clock in Puerta del Sol was mounted on the facade of the Church de Buen Suceso during the 1700s. Though it only showed the hour, it was not very accurate and complaints from the public finally led to a new mechanism being installed in 1848. This too failed to tell the right time and though the church was torn down in 1854, the spendthrift authorities kept the clock and were about to have it mounted on the facade of the Gobernación when it was announced that a new three faced clock was to be commissioned. Though it was a very handsome affair, the timepiece nevertheless failed at its primary function with press reports noting that now people could at least chose the time which suited them as each of the three sides showed a different hour.
The joke continued until Spanish horologer José Rodríguez Losada, who ironically had taken on British citizenship and plied his trade in London, saved the day by building a clock that actually worked and donating it to the city in 1866. According to Spanish Wikipedia, the clock continues to tell the right time only losing four seconds each month. On New Year's Eve each year it appears on TV when, just before the stroke of midnight, its golden ball descends to mark the end of the old year.
Keen to find out more about the history of Madrid? See another side of the city with one of my unique walking tours.