Neo-mudéjar: the mashup style that reflects Spain's rich heritage
Neo-mudéjar: the mashup style that reflects Spain's rich heritage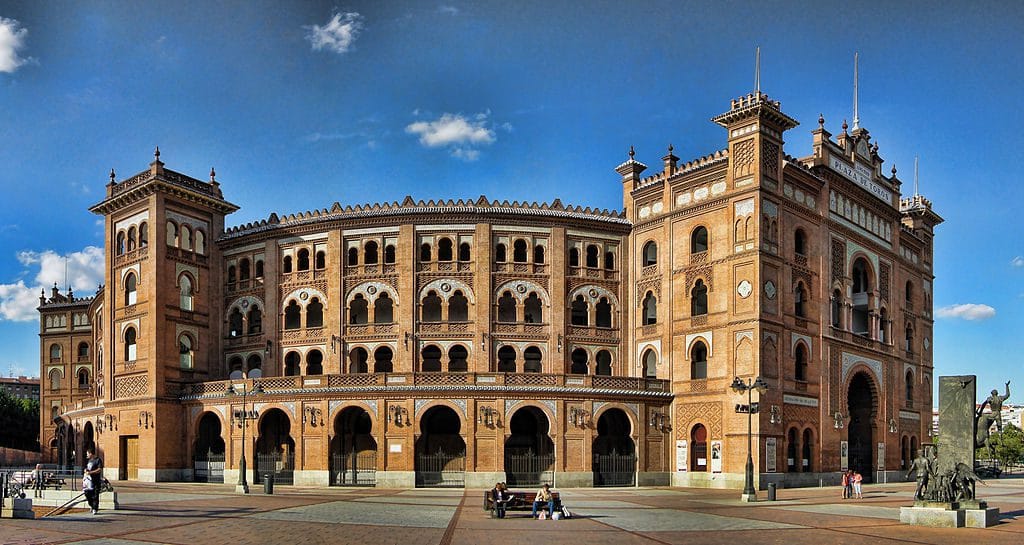 Though little remains of Madrid's Moorish past, medieval Andalusia lives on in the popular imagination thanks to the efforts of some late 19th century architects who brought about the revival of a Spanish style known as Mudéjar. Reflecting the fanciful nature of the Romantic period, these red-brick buildings with their square minaret-style towers give Madrid a slightly exotic edge that nevertheless draws heavily on Spain's very real architectural heritage.
So, what is Mudéjar? Well, during the reconquest of Spain, while Catholics did not abide the Muslim faith, they rather took a fancy to its architectural styles and would commission Muslim artisans to work on churches thus creating a fabulous mashup style that was much later dubbed Mudéjar. Sadly Madrid only has only a few original examples of this style, as by the time the city became the capital of Spain, all Muslims who had refused to convert to Catholicism had been forcibly ejected from the country. Casa y Torre de los Lujanes is one of Madrid's oldest buildings and can be found in Plaza de la Villa (thanks to Joy for this information). The bell tower of San Pedro el Real is also mudejar and was built in the 12th century long before Muslims were forced out. If you'd like to see some of the beautiful geometric ceilings created by these craftsmen head to the Museum of Archaeology and if you're up for a day trip, some fine examples of this style of architecture can be found in Toledo.
Fast forward 1870 when Madrid found itself in need of a new bullring. The architects decided that nothing save a mudéjar inspired edifice would properly reflect the truly Spanish nature of the arena and so popular was this building that when the citizens again outgrew the venue in 1930, the new Ventas arena was built in exactly the same style. After the first arena was built, Neo-Mudéjar popped up all over Madrid – partly due to the fact that red brick is an extremely affordable building material. It's more than likely that you'll clap eyes on a building in this style if you go wandering about town, but some notable examples include the Casa Arabe (or Escuelas Aguirre) and Santa Cruz church. If you'd like a peek inside Casa Arabe, sign up for a tour during the upcoming Madrid Architect's Week.
Keen to find out more about the history of Madrid? See another side of the city with one of my unique walking tours.