Shaping the skyline¨: Madrid's most notable architects
Shaping the skyline¨: Madrid's most notable architects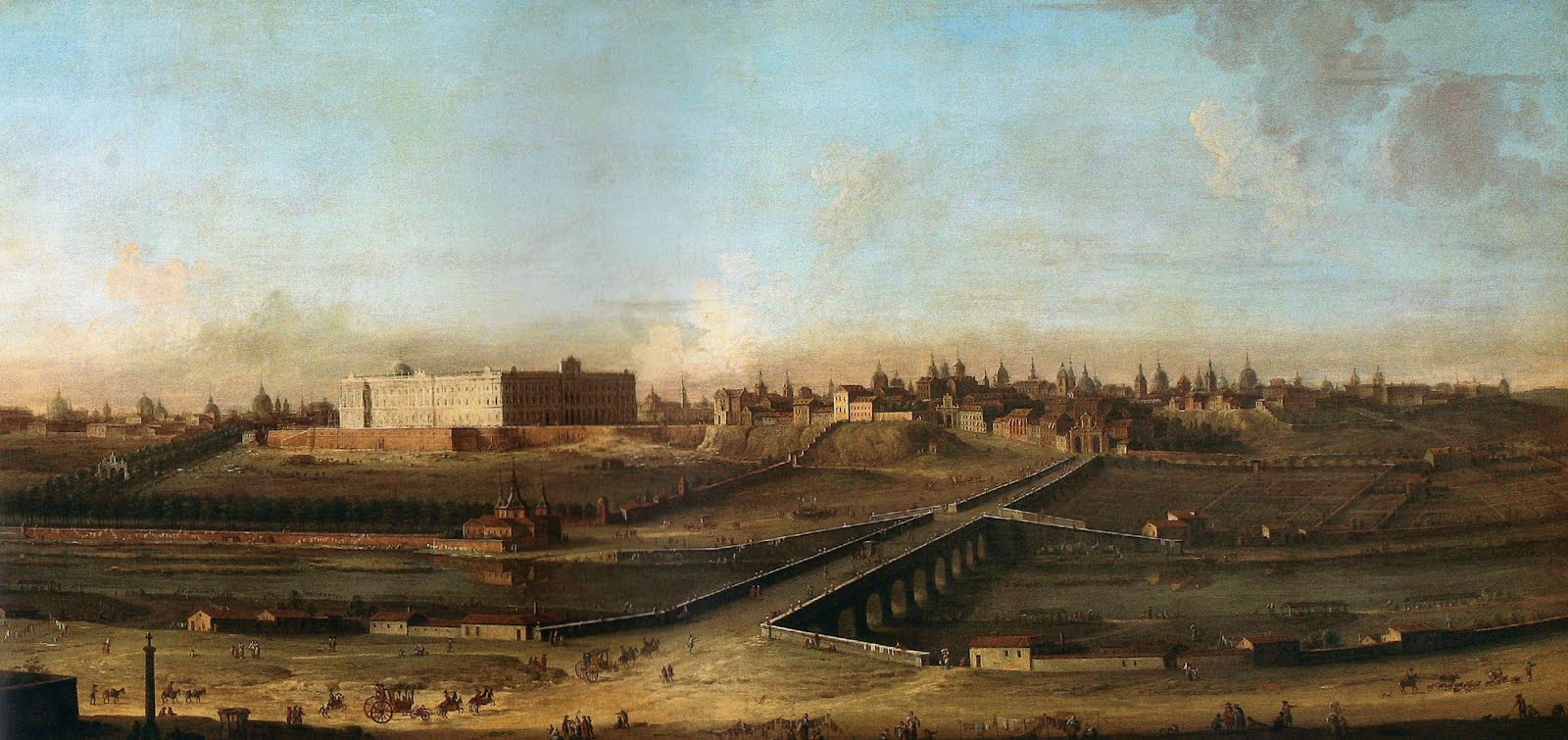 While Madrid lacks the architectural flamboyancy of Barcelona, or the long history of cities like Cordoba or Granada, the capital does have its own distinctive style. A certain something that suddenly strikes you when you turn a corner on a street lit up by the setting sun. While it's impossible to sum up exactly what that style is, I'm making a small stab in that direction with a post about three architects that were hugely influential during their lifetimes, leaving a lasting imprint on the skyline.
Herrera was the disciple of Juan Bautista de Toledo, the principle architect of both El Escorial and the Palace of Aranjuez. When his Italian-educated mentor died in 1567, Juan defied expectations, completing both these buildings by taking away rather than adding ornamentation to their facades. His was a stripped down austere style characterised by bare granate exteriors topped with geometrical slate towers. A style that reflected the character of King Philip II, a deeply religious monarch who hated to dress in the flashy garments that were usually worn by men of his stature and instead went around in plain black outfits. Pleased with Herrera's work, Philip commissioned the Plaza Mayor from him, which, though it's been reconstructed several times after fires, is still distinctively Herrerian.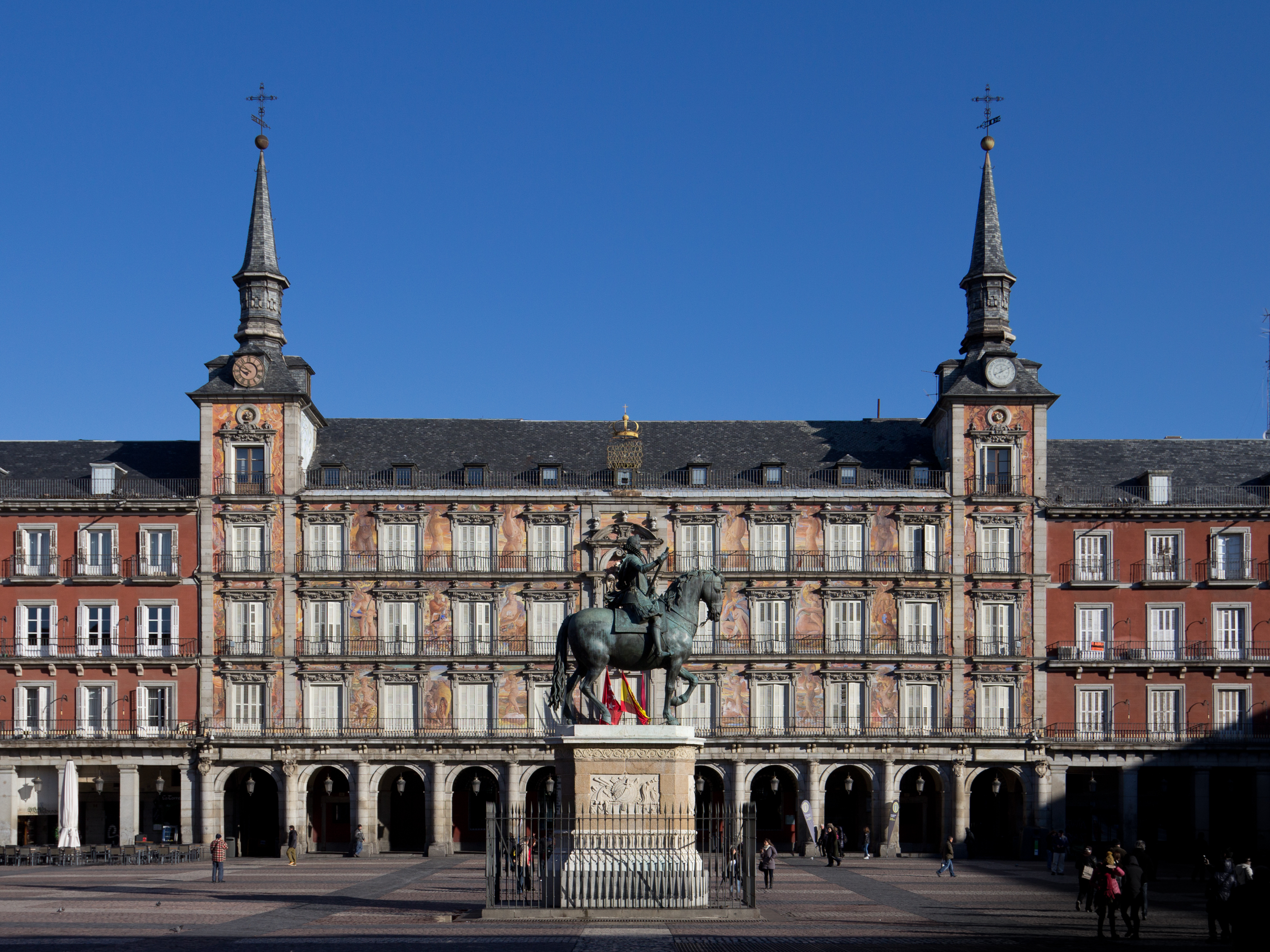 The austere style continues to be popular in Madrid and can be seen all over the city. Franco, in particular, who styled himself as a bit of a successor to Philip II, was a big fan of Herrerian architecture and the Plaza de Moncloa in Madrid which used to be the headquarters of the Spanish air force stands out as a prime example from that rather gloomy period in recent history.
The backlash to Juan de Herrera's style came when the Bourbons took over from the Hapsburgs in 1700. The new king, Philip V had been born in Versailles and hated the austere Herrerian aesthetic. To stamp his very different personality on the city, he commissioned a splendid new barracks from the Spanish architect Pedro de Ribera. Being the largest building in Madrid at that time, the Cuartel de Conde Duque was an important commission for the architect.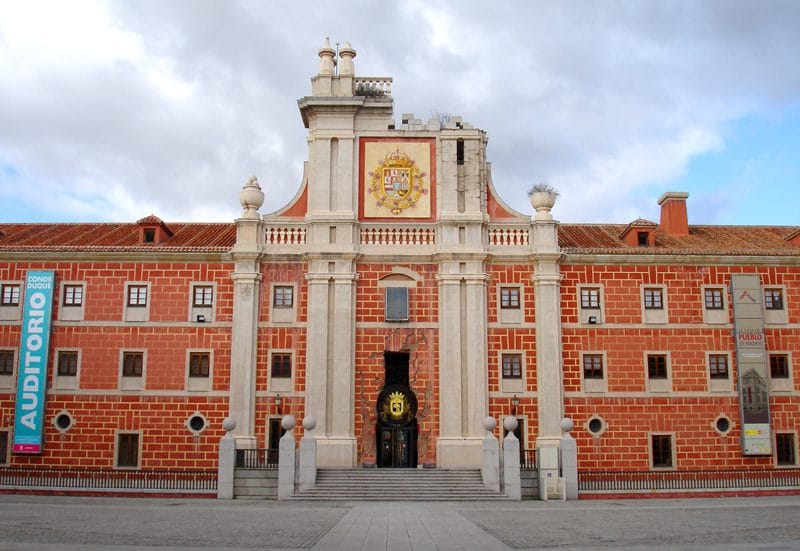 Pedro de Ribera had also been a disciple of a famous architect, namely José Benito de Churriguera. Characterised by flamboyant stucco ornamentation the Churringueresque look had been very popular. However, it's Ribera who wound up designing most of the iconic baroque buildings of this period within Madrid. Besides the barracks, he is responsible for the Bridge of Toledo, the Royal Hospital of San Fernando which is now home to the Museum of Madrid, and many other buildings within the city.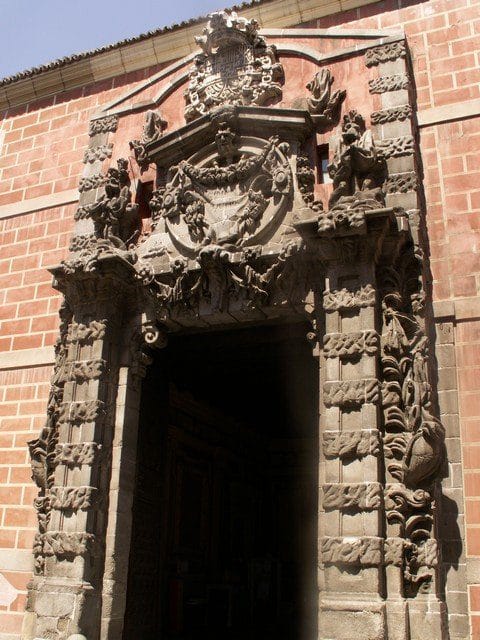 While many working class Madrileños were not fond of this new Frenchified influence in the city, Ribera's ornate stucco facades have their roots in a mudejar tradition that had been influential ever since the Arabs arrived in Spain.
Palacios put himself on the map as a young architect when he his partner Joaquín Otamendi won a competition to design the Palacio de Comunicaciones (now the Ayuntamiento in Cibeles). This building, originally made to house Madrid's post office, telegraph and telecommunications, is still one of the city's most iconic buildings.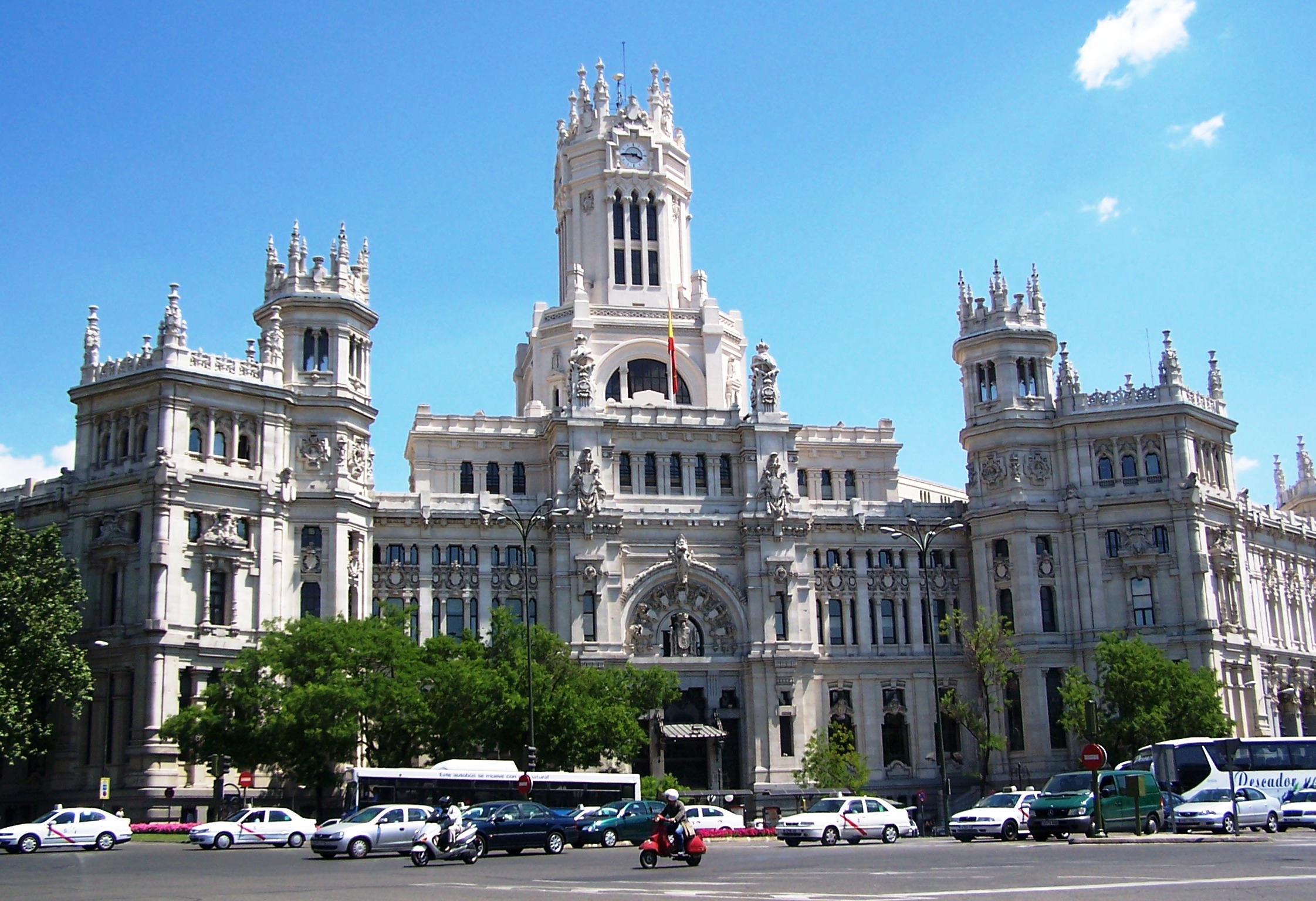 There's a neo-classical grandeur about it combined with a modern feel that can be felt throughout his work from the Circulo Bellas Artes to the Instituto Cervantes (formally the Banco Español del Río de la Plata). A master of the mashup, though his grand buildings have a modern American feel, he even throws in a bit of neoplateresque decoration, giving his facades a distinctively Spanish appearance.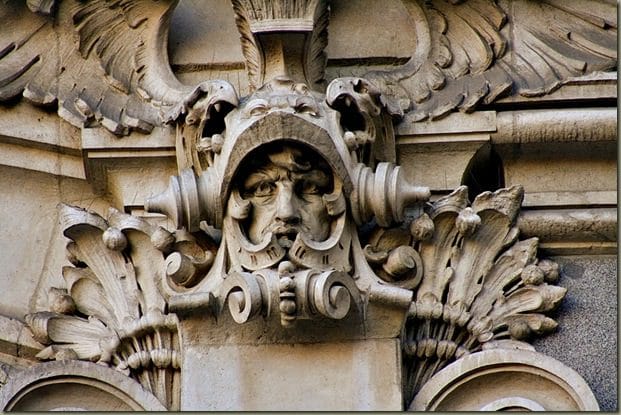 Palacio's work shines on not just in Madrid's skyline, but also underground. He was responsible for the lovely tiled interiors of Tirso de Molina station as well as for designing the original logo for Madrid's metro. If you're a train geek you should definitely check out the amazing Nave de Motores power station and Chamberi station both now museums and both designed by Palacios.
If you are venturing into Madrid and would like to know a little bit about the history of the city, how about booking yourself in for a unique walking tour with me, the writer of The Making of Madrid?
Footnote: Madrid is of course filled with countless buildings in a variety of different styles, so it's impossible to sum up its character with just three names. Which is why I'm interested to find out which buildings you think typify the city. Drop me a line and let me know!