Tabacalera then and now
Tabacalera then and now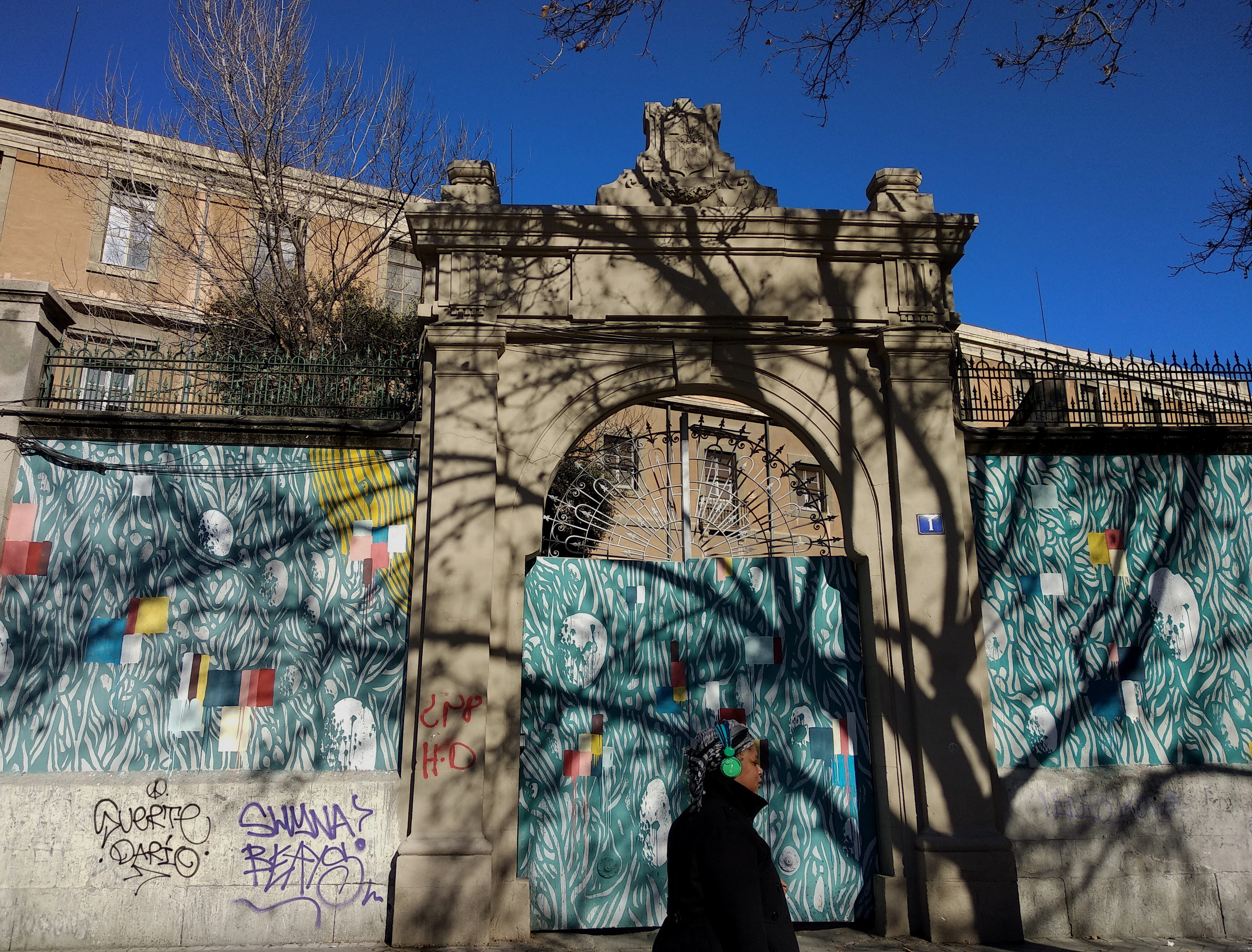 Anyone wandering through the chilly graffiti-splattered corridors of Tabacalera would be forgiven for thinking that the former tobacco factory has been abandoned by the powers that be. Rundown, raucous, and rough around the edges, the space feels more like a Berlin squat than a state-owned community centre. This is mostly down to bad management on the part of the Ministry for Culture who took over the building after it was shut down in 2000 without any clear plans for the future. While bids rolled in to convert the huge industrial space into courts for the Ministry of Justice, a museum of decorative arts and an extension of the Prado, funding dried up and the place began to deteriorate. Which was a pity considering the factory's long and extremely lively history.
Built in 1780 during the reign of Charles III, the building was originally designed for the production of spirits, playing cards, and other products the state had a monopoly on. However, when Napoleon invaded in 1808, production ground to a halt. Faced with frequent insurrections, Joseph Bonaparte, who had been put in charge of Spain by his brother, was desperately in need of places to lock up Madrid's rebellious populace, so initially the enormous sombre edifice was turned into a prison.
As the occupation ground on, morale became a problem among Joseph's stressed-out troops. One easy way to boost their spirits was to supply them with a good smoke. However, while the French troops had plenty of paper and tobacco, they didn't have the chops necessary to roll their own. Enter Lavapies' manolas, a tribe of working class women who were then running an illegal trade in cigarette production out of their homes. When news of this cottage industry reached Joseph's ears, he decided to harness their skills rather than punish them, creating Madrid's very first tobacco factory.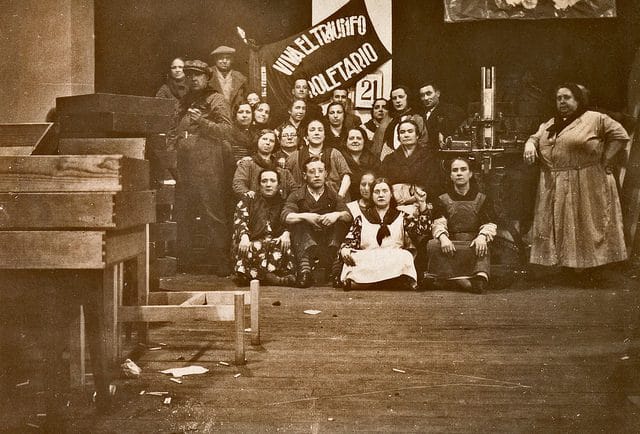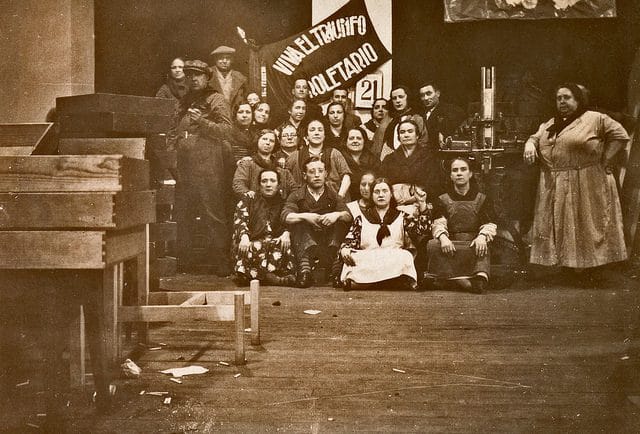 The factory thrived and continued to run even after the occupation as the population of Madrid itself swelled; initially 800 women were employed here, but by 1890 that number grew to 6,300. These women of independent means were known as cigarreras and they were famed throughout the city for their cheeky and rebellious attitude. They banded together on more than one occasion to strike and for the most part, the authorities gave into their demands. This led not only to better wages and working conditions, but also to the creation of a kindergarten and school onsite where female employees could leave their children while they worked.
The factory closed its doors for the last time in 2000 and, as I mentioned earlier, was left to moulder as the authorities squabbled over its future. Luckily it was saved by a group of locals who in 2009 stepped in to run the space Madrileños know and love today. Now the main part of Tabacalera hosts a huge variety of activities for the community, while just up the street in another part of the building, the Ministry of Culture holds regular exhibitions.
It has to be said though that both of the above-mentioned spaces look decidedly shabby. If Tabacalera is to survive in the 22nd century, someone is going to have to cough up some proper funding.
Keen to find out more about the history of Madrid? See another side of the city with one of my unique walking tours.