The bones of Saint Valentine himself?
The bones of Saint Valentine himself?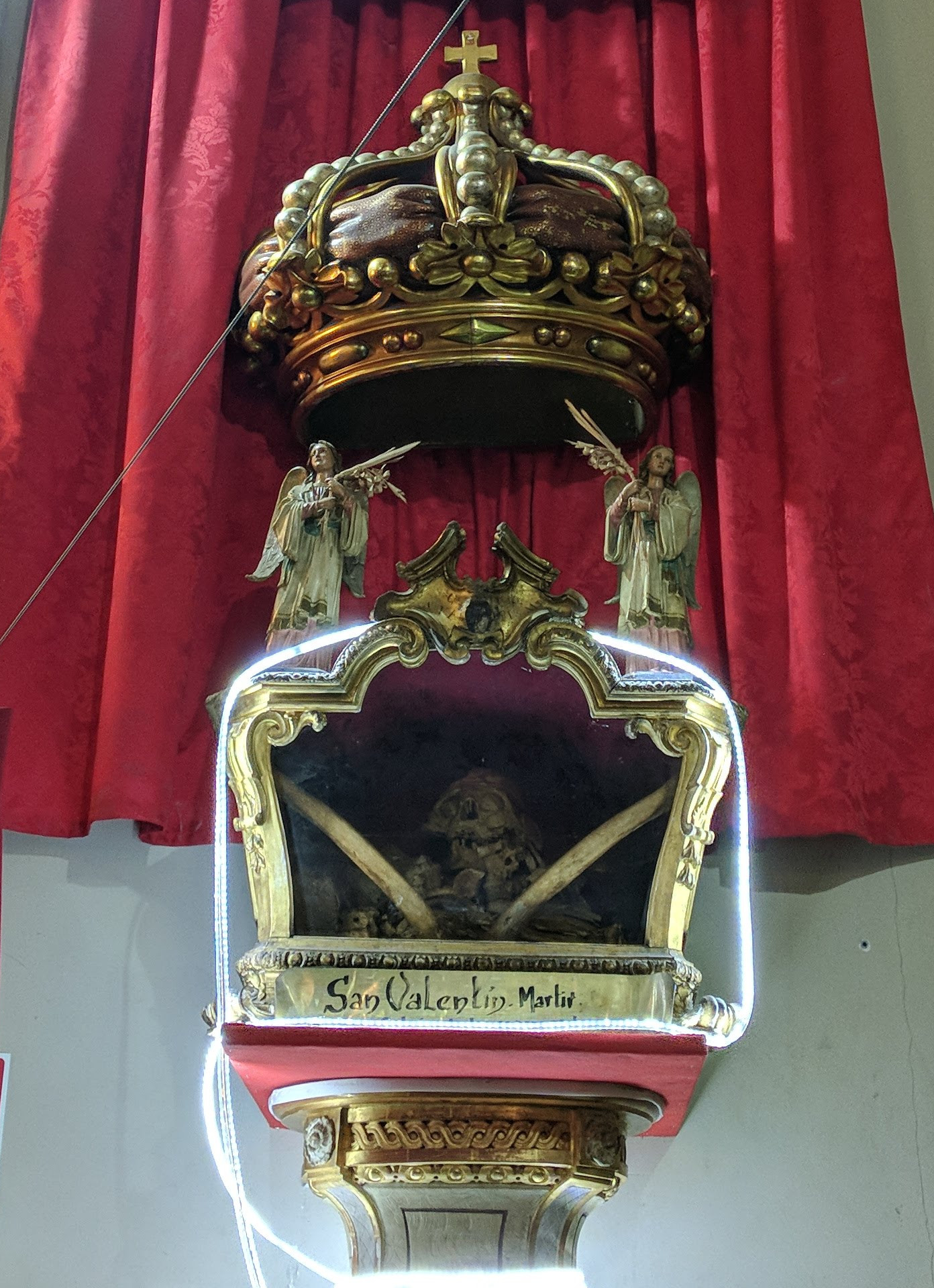 Did you know that the bones of Saint Valentine can be found in Madrid? Resting on plush red velvet within a golden reliquary, the supposed remains of this most romantic of saints are housed in the church of San Anton in Chueca. The skull along with various other bones were discovered in some Roman catacombs at the end of the 18th century. Having nowhere to put these remains, the pope made a gift of them to the king of Spain. Carlos IV then passed on the love to the Piarists who put the bones on display in the church of San Anton, where they have remained ever since.
There are many versions of Valentine's story, the most romantic of which goes that he was a Roman priest during the reign of Emperor Claudius II. Believing that marriage would weaken his army's fighting spirit, Claudius banned soldiers from getting hitched. The soft-hearted Saint Valentine, however, took pity on these soldiers marrying many in secret. When he was found out in 260 A.D., he was beheaded.
Of course, this veracity of this story is as dubious as the claim that these are his real bones. If you reassembled his skeleton from all the other remains housed in reliquaries in Ireland, Poland, Prague, and Malta, you'd end up with a bizarre-looking many-limbed creature. However, it's a cute story and a fun place to visit before going out for a romantic meal. The remains are high up on a wall to the right of the altar and just beneath is a pile of special Saint Valentine's ribbons on a small table. Lovers can write their names on these ribbons which can then be tied to some metal bars below.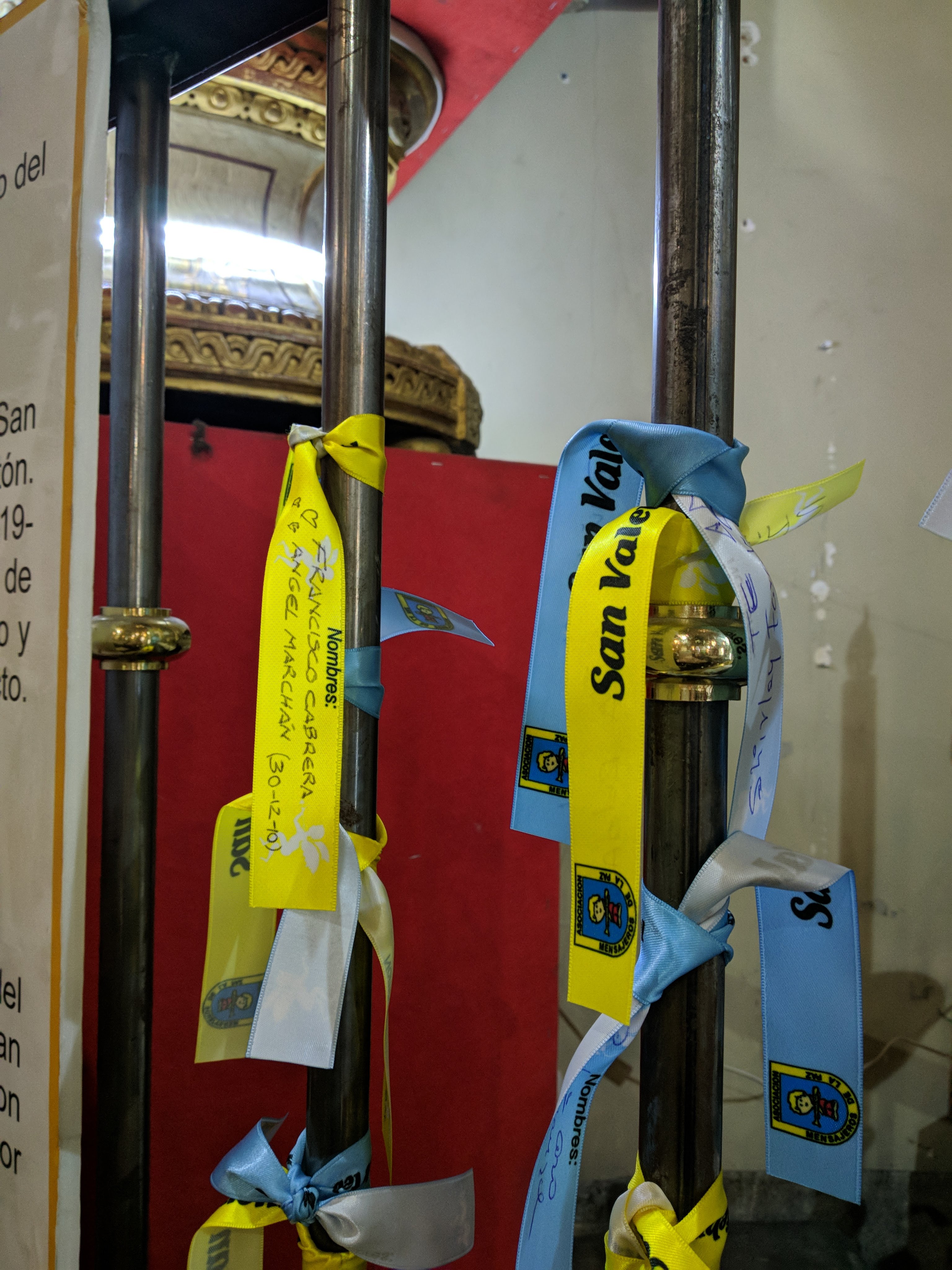 If you're planning a visit, you don't need to check in advance as this church's doors are famously open 24-7. San Anton itself is a pretty special place. Run by Padre Angel, who recently hit global headlines for his splendid Robin Hood Restaurant, the church is a sanctuary for Madrid's homeless population who can drop in for a rest in the pews, help themselves to food and drink, charge their mobile phones and even have their dogs fed for free.
If you do decide to make a romantic date of it, why not drop in a few coins in the collection box on your way out to support his efforts?
Keen to find out more about the history of Madrid? See another side of the city with one of my unique walking tours.