Tough times for Madrid's oldest stores
Last year was a brutal one for retail and sadly, many of Madrid's oldest stores fell victim to the pandemic. These included the stationer, Papelería Salazar and the bookstore Nicolás Moya. Those that have hung on in there have done so by their fingernails. The shopkeepers I spoke to while putting together this piece spoke of a dramatic drop in their regular clientele. And even with tourism returning, business is still far below normal levels. So, if you can afford it, these institutions are in desperate need of your support.
There are other centennial shops, of course, but in this post, I'm focusing on the cream of Madrid's oldest stores, chosen not only for their interesting history, but also for the exceptional quality of their artisanal wares.
Antigua Casa Talavera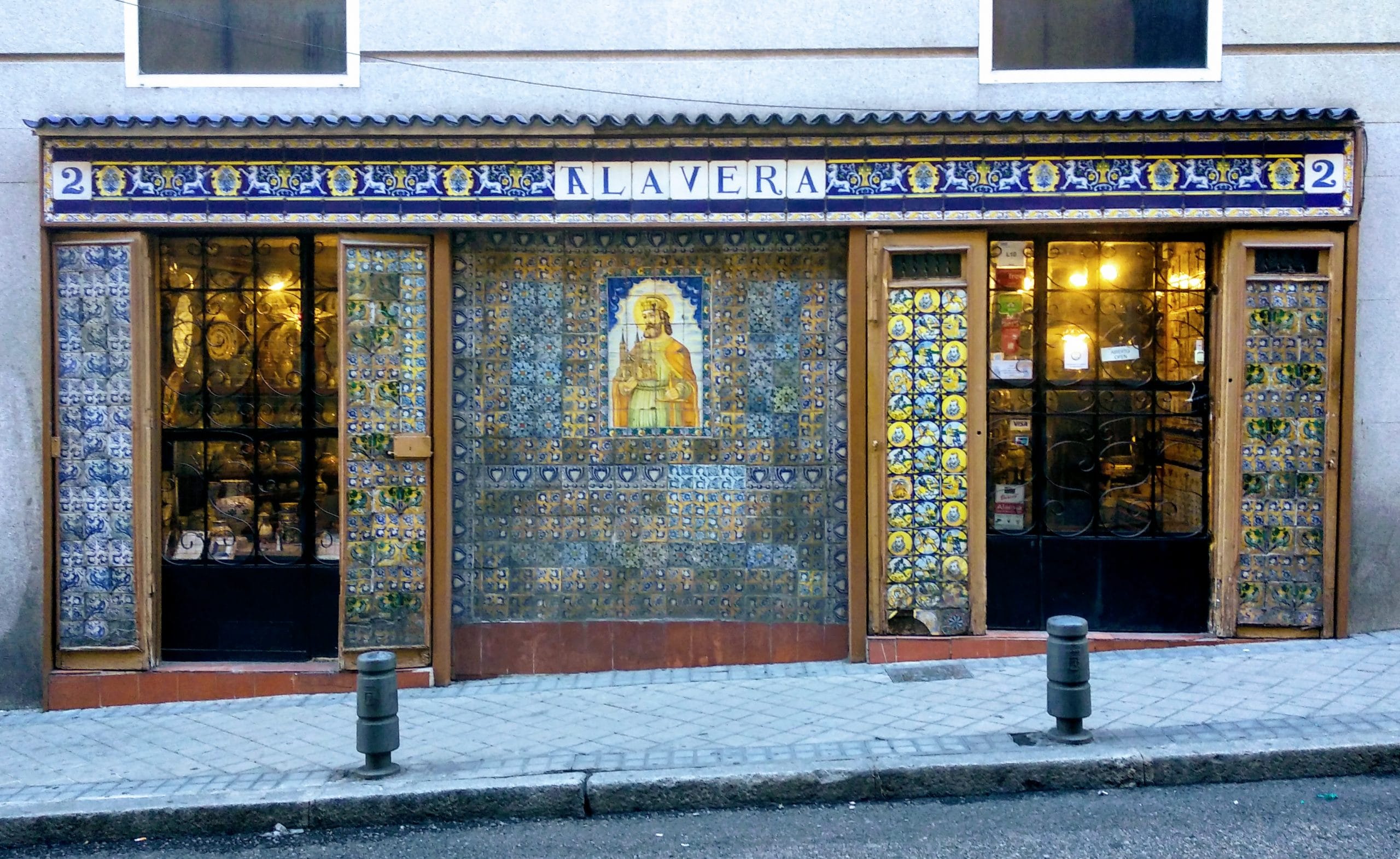 Tucked away on Calle Isabel la Católica, Antigua Casa Talavera is a hidden gem for fans of ceramics. Inside you'll find a plethora of hand-painted artisanal objects: bowls, plates, tiles, and even amphora (jars used since ancient times to hold olive oil or wine). Opened in 1904, the place is run by fourth generation owner José Senespleda, who is a delight to talk to: extremely well informed about the history of ceramics, he's more than happy to converse in either English or Spanish about the items on sale.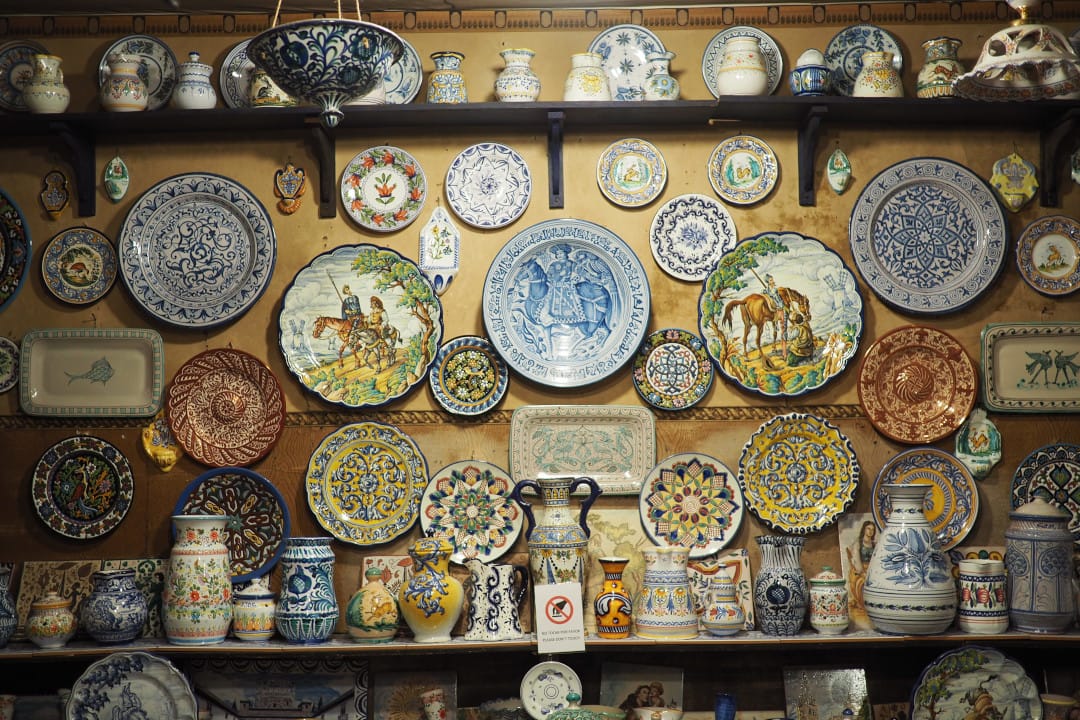 As suggested by the store's name, they carry ceramics from the nearby city of Talavera de la Reina, the town that spawned Madrid's spectacular ceramic renaissance in the early 20th century. But there is also work from Alcora, Sevilla, Onda, Andujar, Ribesalbes, and la Bisbal. Everything is hand painted by artisans, even down to the floor tiles and the wonderful shop frontage, which depicts Saint Leopold and scenes from Don Quixote. While the items on sale are not cheap, nothing is mass produced. – Calle de Isabel 'La Católica', 2
Casa de Diego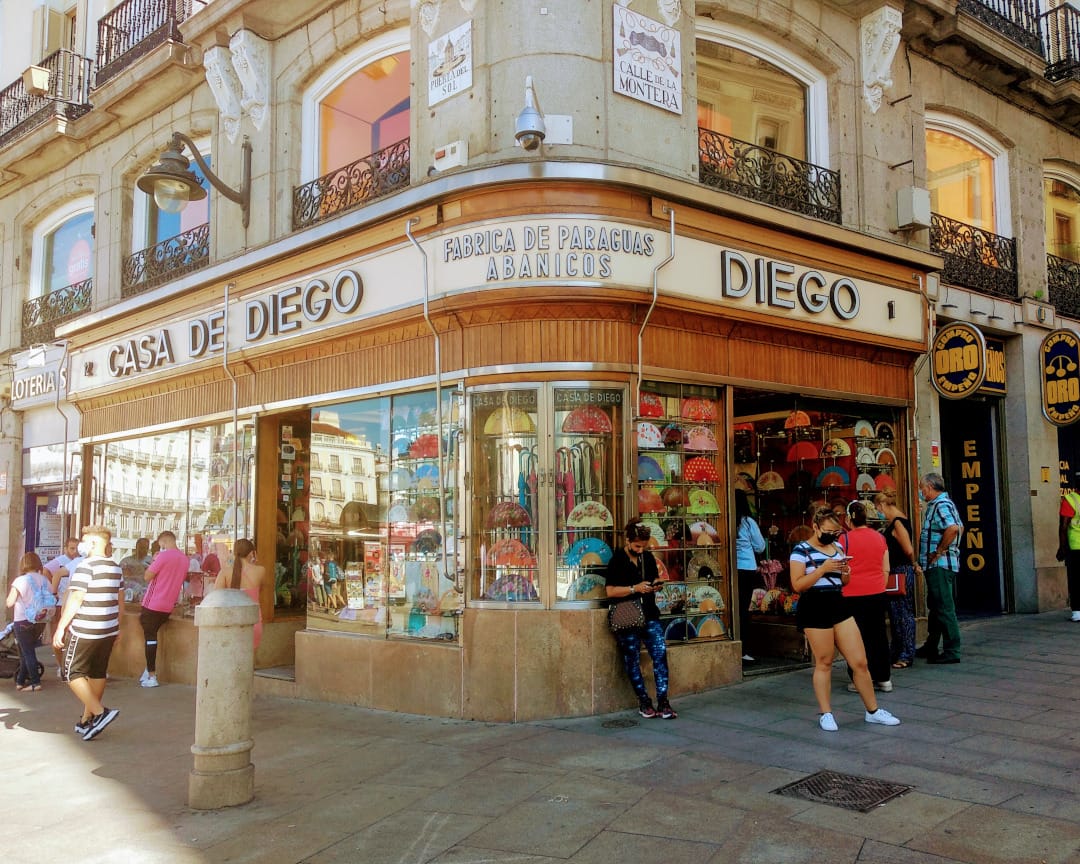 "Wrapping this shawl around one's shoulders is like dressing up in a painting," wrote the great Madrileño novelist, Benito Pérez Galdós. He was referring to the Manila shawl, a garment that has become emblematic of Spain. Initially put together in Manila, but marrying Chinese silk with Moorish fringing and Spanish-style embroidery, they are a reflection of the disparate cultural influences that have flowed through the country for centuries.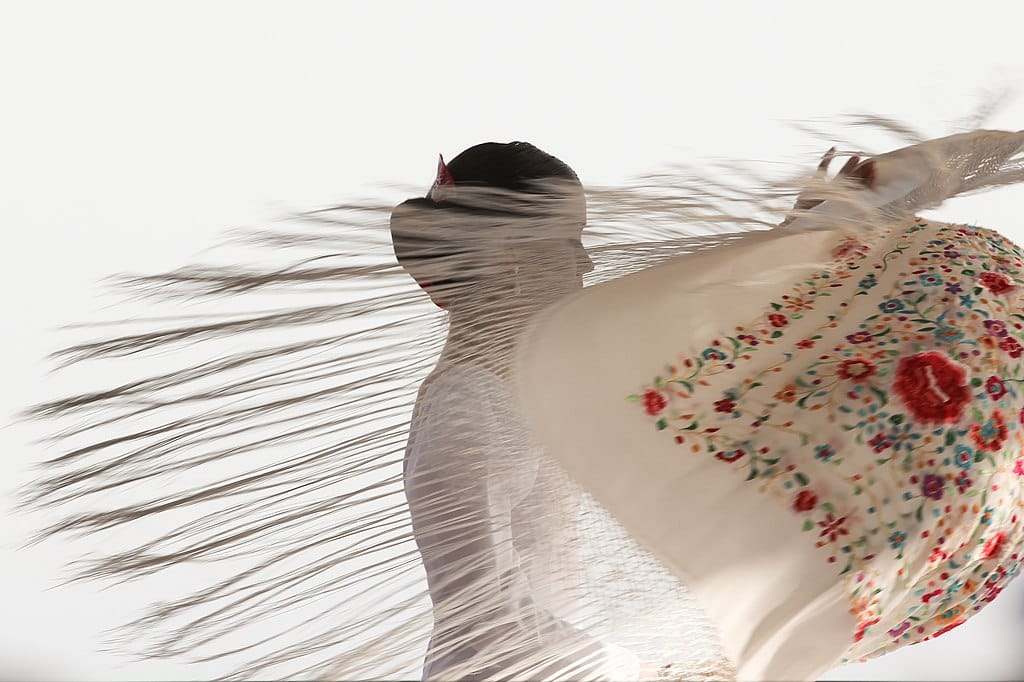 In Galdós' novel, set during the late 19th century, the shawls are beginning to go out of fashion, but when Casa de Diego was opened in 1823, they were still a hot item and since then have never completely gone out of style. Along with Manila shawls, you can also buy handcrafted fans, peinetas (ornamental combs), and castanets. Located in Puerta del Sol, the shop still retains its old-world charm with original wooden shelving and grumpy service to match! – Puerta del Sol, 12
Seseña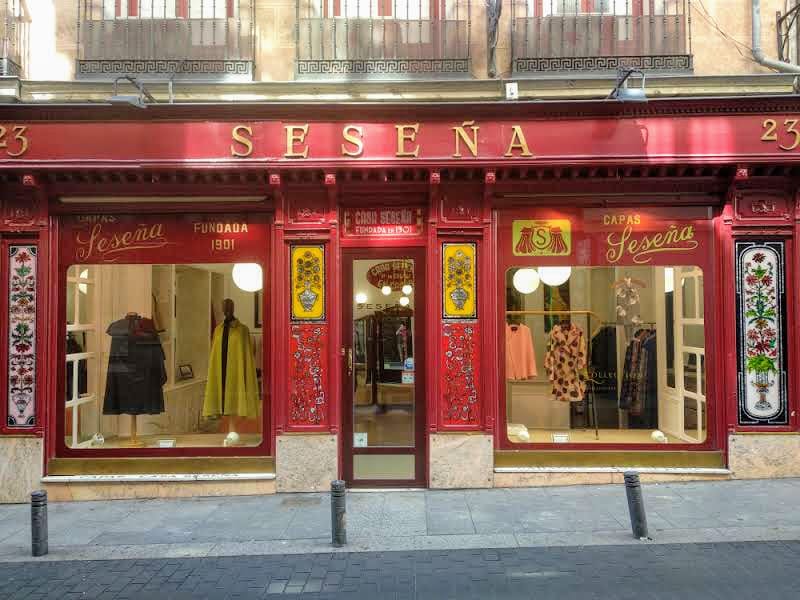 In Spanish, both cape and cloak can be referred to as capa. Back in Medieval times, however, there was a big distinction between two styles: the short capa was a status symbol reserved for royalty and the upper classes, while the long capa, or cloak was for the common man. Obviously, capes were ornate affairs made from the finest materials, while common cloaks tended to be made from rough but warm material. Not only were they handy to use as a blanket if you wanted to take an impromptu snooze, they could also function as a screen when having a cheeky wee in the street or be used for hiding weapons beneath. At one point so many ruffians were running around Madrid concealing weapons beneath their capes and subsequently mugging the city's citizens that King Charles III decided to outlaw them, an act that led to a riot that almost toppled the monarchy. While the king later managed to trick the public into wearing shorter cloaks by making the long cape the uniform of the executioner, capes didn't go out of style until the late 19th century, and even then, were still worn by the odd eccentric.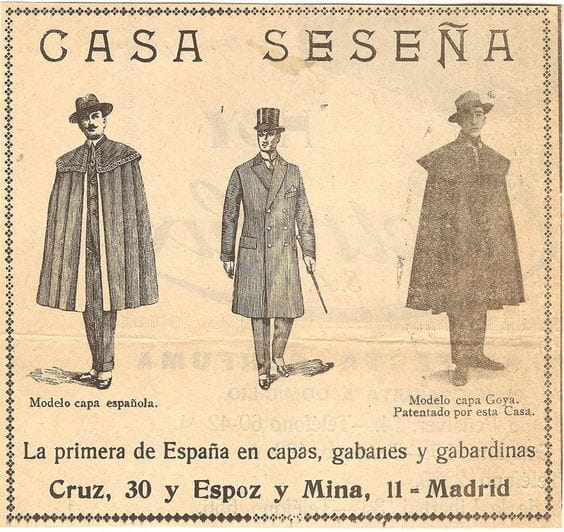 In business since 1901, the capes and cloaks on sale at Seseña have been worn by luminaries including Pablo Picasso, Nicolas Cage, and Hilary Clinton. While they do stock more traditional models, they have kept up with the times and now carry some very fashionable items indeed. – Calle de la Cruz, 23
Casa Yustas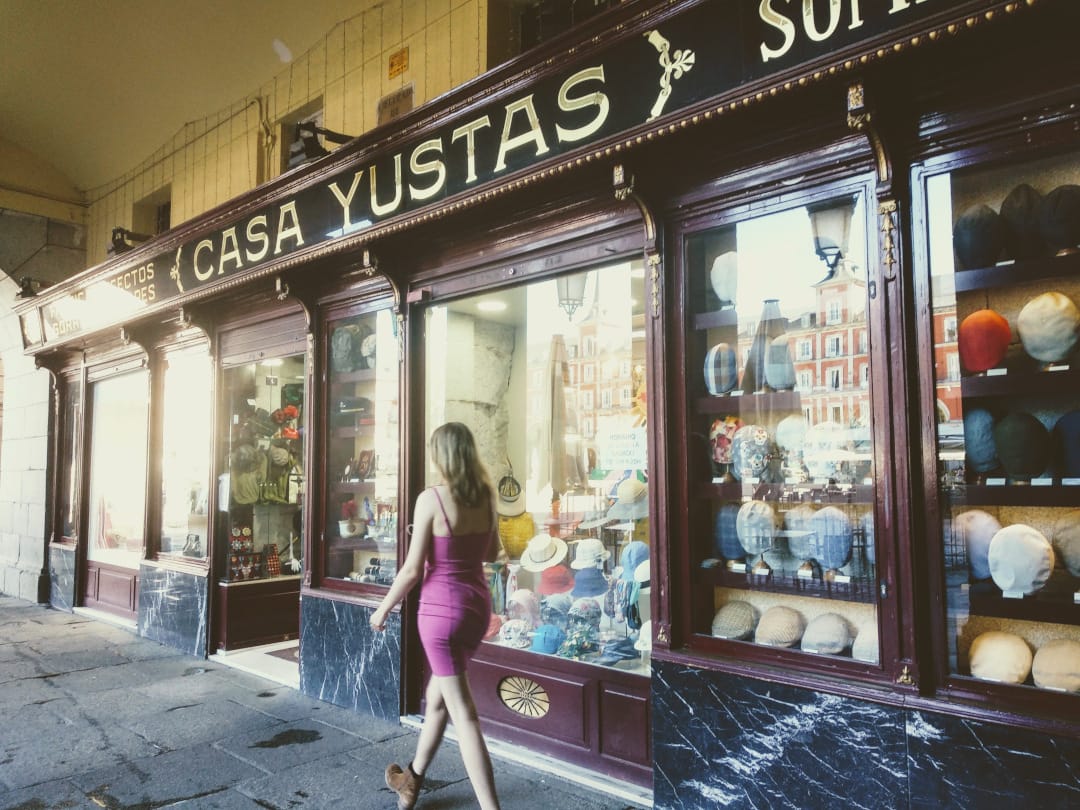 One of the oldest of Madrid's oldest stores, this wonderful emporium was founded by the splendidly named Leopoldo Yustas Ayuso. Opened in 1886, Casa Yustas is a remnant from the time when guilds flourished in Madrid and haberdashers were all huddled together in and around Pontejos (while haberdashers are still open around the area, many closed their doors even before the pandemic hit).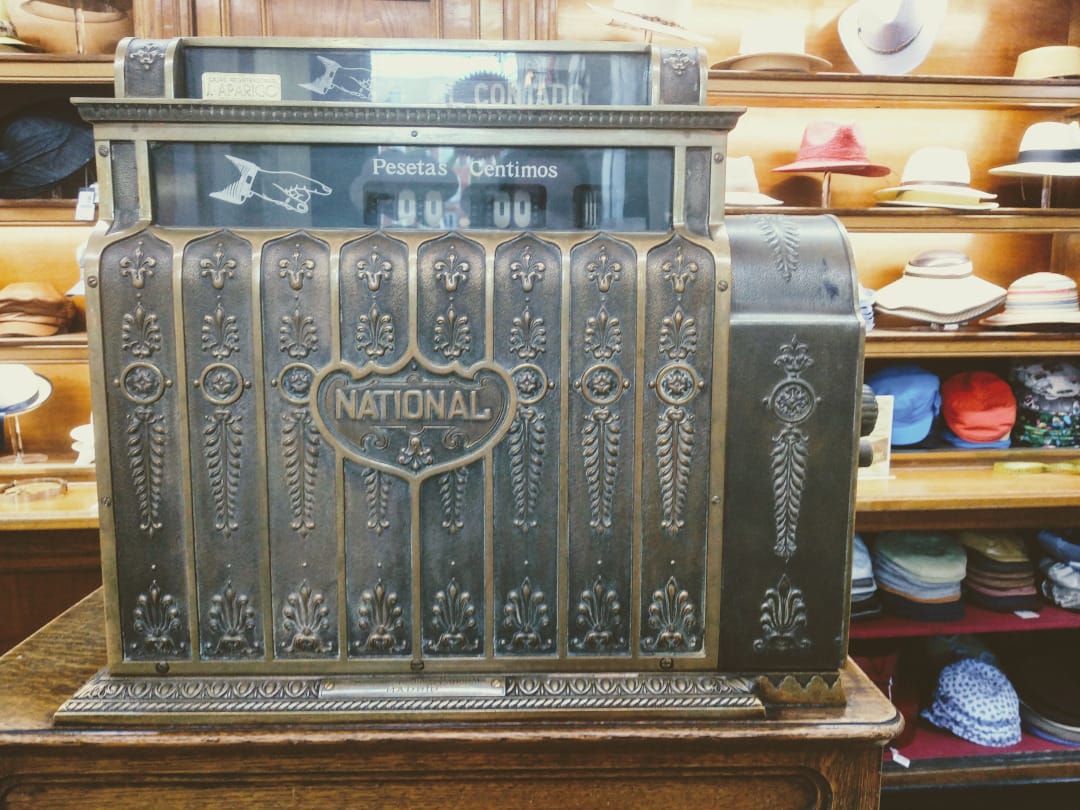 Because it's located in the Plaza Mayor, it's retained its original chestnut interior thanks to having been declared, along with the square itself, an Artistic Historic Monument. Here you can buy all manner of fancy headgear for both the ladies and the stylish gent. From fedoras to Panama hats, to berets, to turbans, the enormous collection is spread over three floors. – Plaza Mayor, 30
Antigua Casa Crespo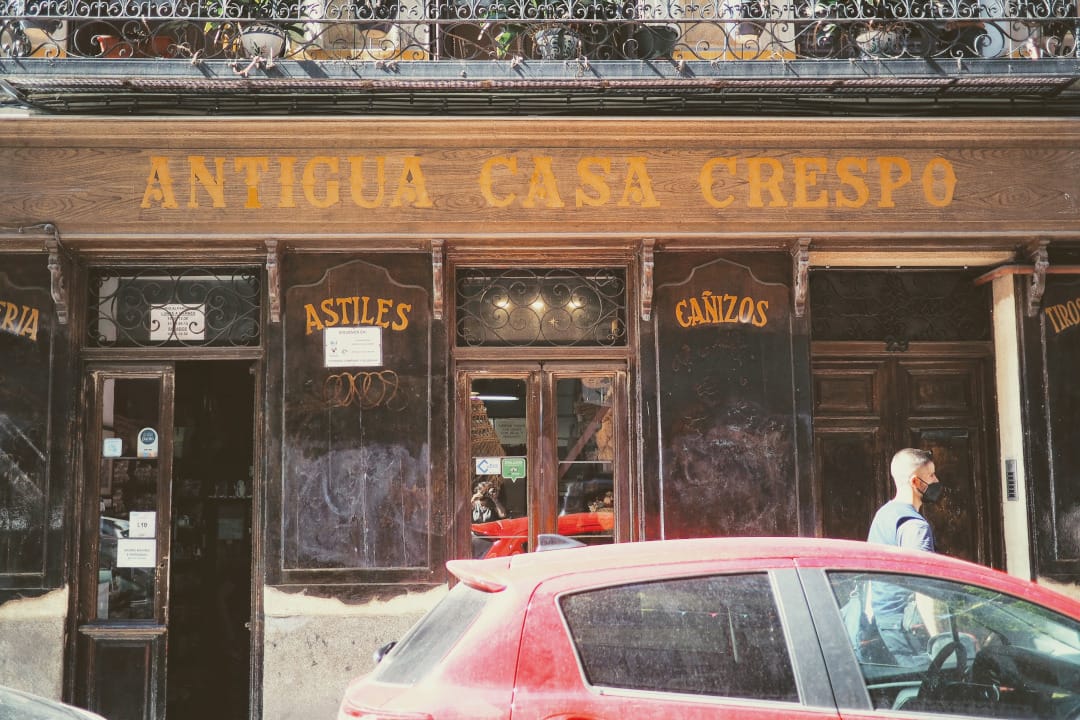 Espadrilles (alpargatas in Spanish) made the leap from Spanish peasant footwear to high fashion in 1948 when Lauren Bacall stepped onto the silver screen in an ankle-laced pair in the film Key Largo. They again flounced into the spotlight in the 1970s when Yves Saint Laurent teamed up with a Spanish espadrille manufacturer to create the now timeless wedge espadrille. Both these styles and more can be bought at Casa Crespo, which, over the years, has sold footwear to a number of high-profile patrons, including Queen Sofia of Spain.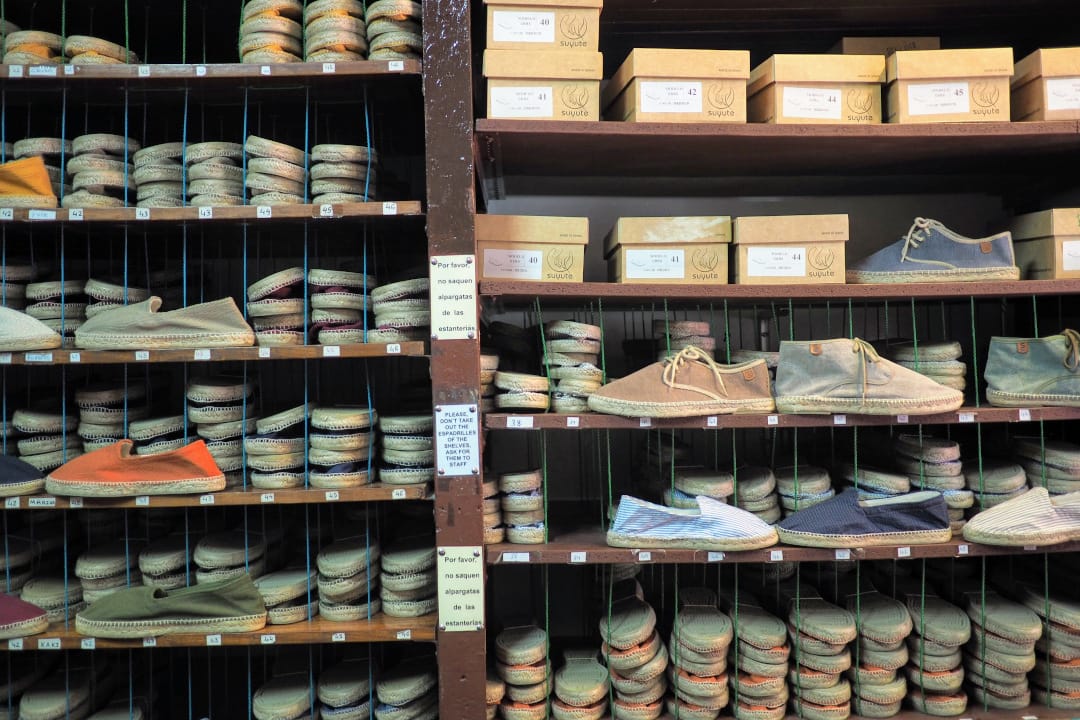 If you're going to buy a pair yourself, this is the very best place to get them in Madrid. Handed down through five generations, this Malasaña institution has been in business since 1863. It's one of a very few establishments that still sells espadrilles made from Spanish esparto rope, rather than from jute produced in Bangladesh. Not only that, but all shoes are handmade at their factory in La Rioja, hardly credible when you look at the extremely reasonable prices! – Calle del Divino Pastor, 29
And there you have it, my personal pick of Madrid's oldest stores. But these are not the only centennial establishments in the city. Which ones are your favourites?
If you enjoyed this post and would like to find out more about the history of Madrid, why not book yourself in for a unique walking tour of the city?