Madrid has lost many treasured bars to the pandemic and last year, it looked like Café Barbieri in Lavapiés was going to be added to that list. Though the closure of this institution was announced in May 2021, I'm delighted to report that the café reopened under new management last month. Even better, with the exception of reupholstered seats and new lighting fixtures, the new owner hasn't touched its original décor. With its future looking that bit more secure, I thought I'd take the opportunity to dive into Café Barbieri's past.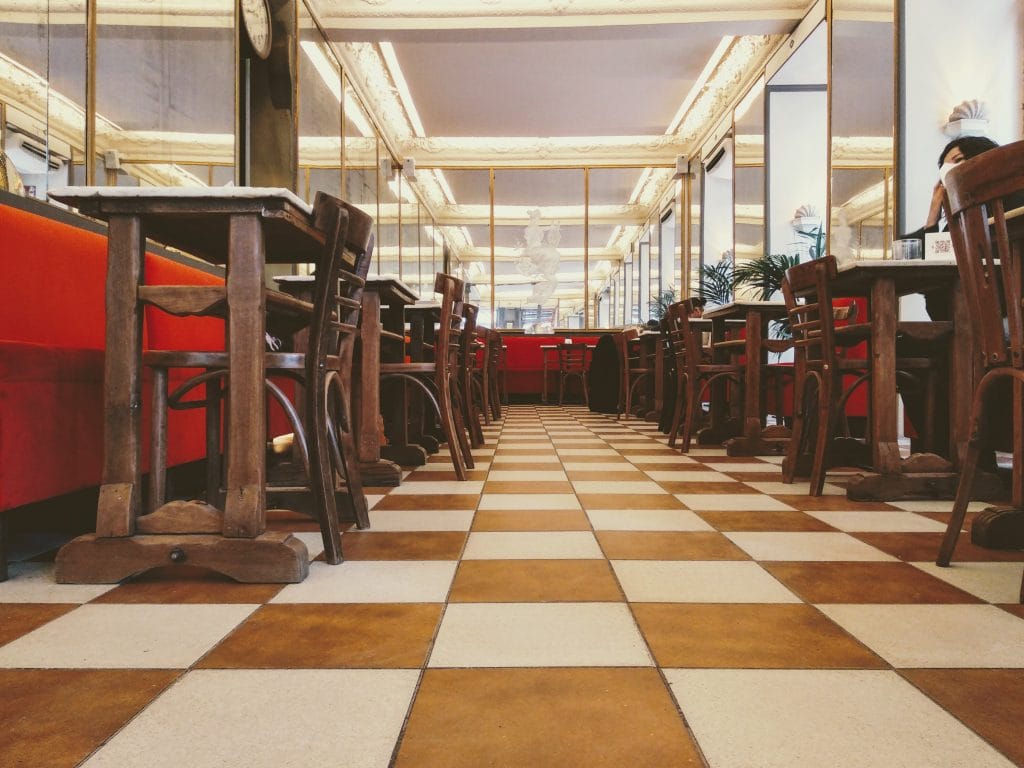 Musical associations
Originally opened in 1902, Café Barbieri was right next to Theatre Barbieri on Calle Primavera. However, in 1906, it moved round the corner to its current location on Calle Ave María, 45. Both the theatre and the café were named after zarzuela composer Francisco Asenjo Barbieri. Zarzuela is a kind of musical theatre that has been popular in Spain since the 17th century, but really came into its own in the late 19th century when composers like Barbieri began penning works that were truly Spanish, with many also being truly Madrileñan.
Unable to fill theatres, impresarios began commissioning shorter hour-long works, which they could put on repeatedly throughout the day, making the ticket price more affordable for audiences. This genre was called genero chico and was designed to entertain a working class public embattled by the tumultuous political climate of the time. Social satire was particularly popular and Theatre Barbieri would have put on works such as La Gran Vía, which lampooned the controversies swirling around the construction of Madrid's biggest commercial thoroughfare. They would have also staged Barbieri's El Barberillo de Lavapiés, a work set in the neighbourhood that followed the exploits of its local inhabitants.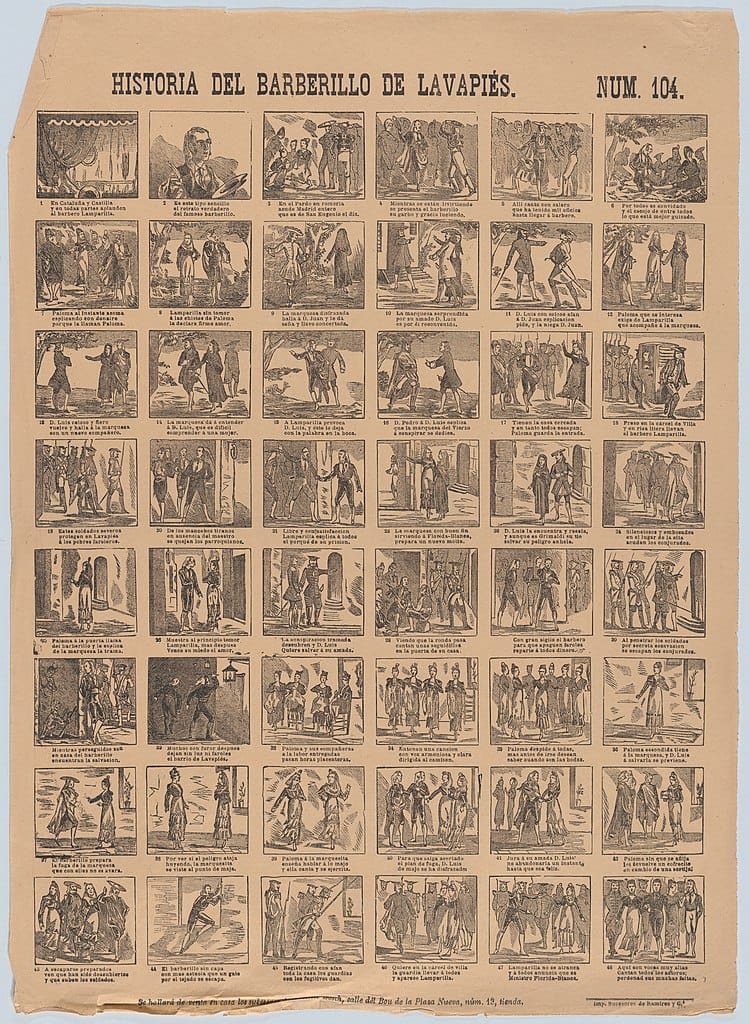 In Café Barbieri just nearby, musical numbers, such as the raunchy "La Pulga" – in which the female soloist would provocatively rub herself all over in search of a flea – were also performed to an eager public. This musical tradition continued throughout the years. Though I was sad to see that the new owners have removed the café's piano, it's been reported that they still hope to put on live concerts in the near future.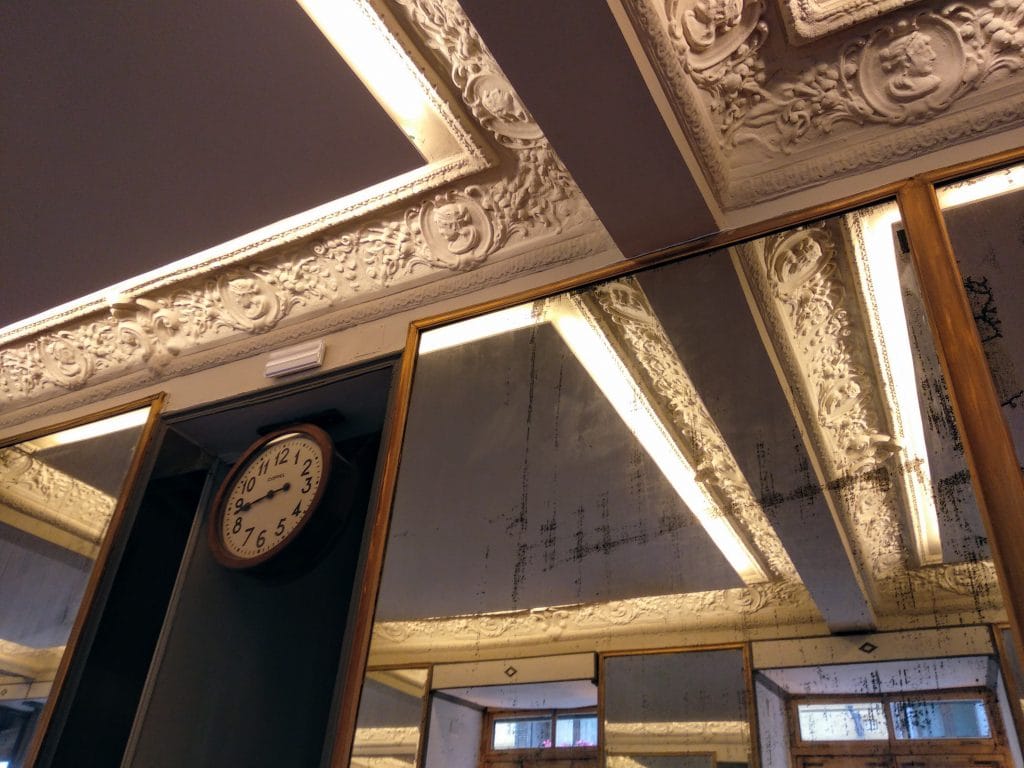 Rebellious associations
Although Teatro Barbieri burned down in 1927, it was later reconstructed and, in addition to running performances that raised funds for the families of unemployed workers, was often a venue for socialist and Republican meetings. Café Barbieri also had a connection with the Republican cause. According to Antiguos Cafes de Madrid, on Sept 18, 1909, the survivors of the failed 1886 Republican uprising against the Bourbon monarchy led by General Manuel Villacampa del Castillo gathered in the bar to commiserate around a bottle of Los Ángeles cognac. The drink was a big seller ever afterwards in the establishment.
According to Secretos de Madrid other notable figures to have visited Café Barbieri include García Lorca and even Alfonso VIII. The "playboy king" infamous for associating Spain with the flu pandemic of 1918 is said to have stopped by the café on one of his amorous adventures. Judging by the politics of its clientele, this may not have been the wisest decision for the monarch!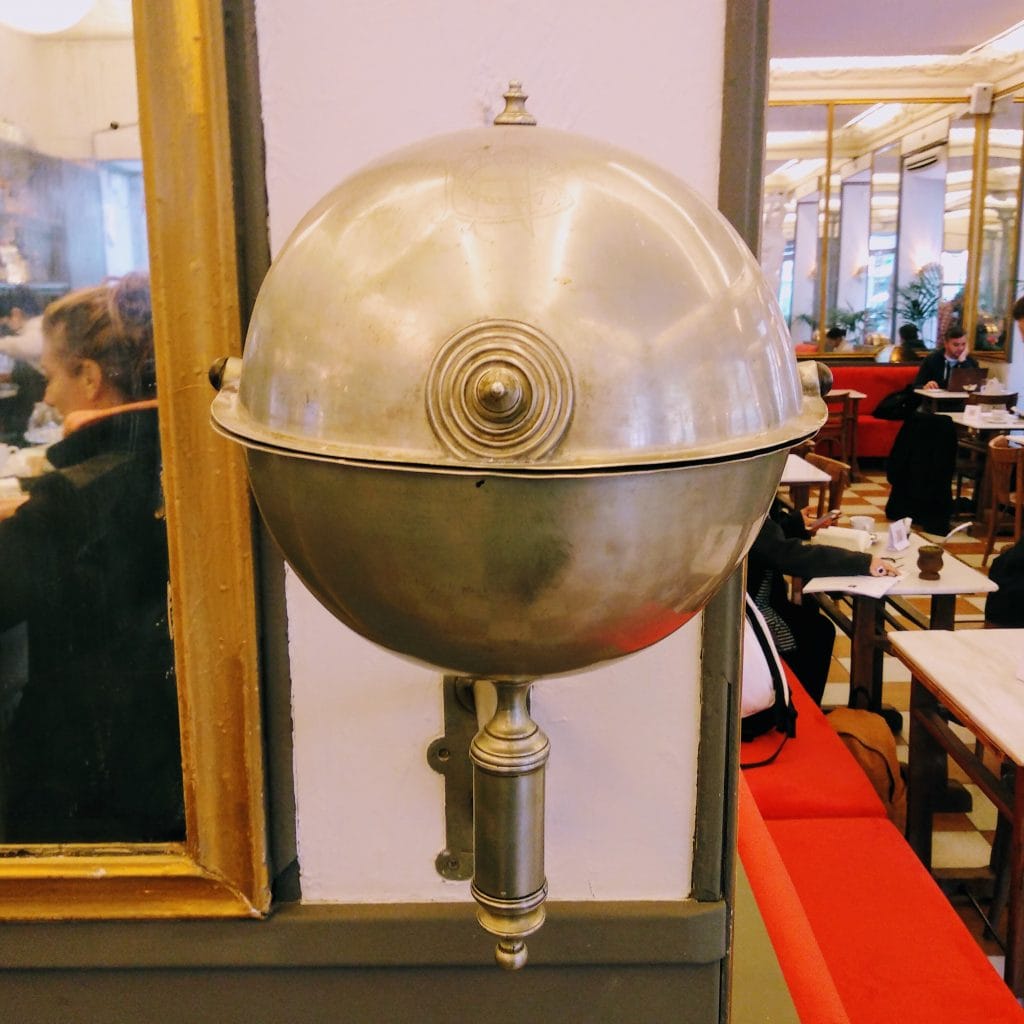 Latest incarnation
I visited the café on a cloudy Friday morning and felt immediately at home. It's a lot brighter than it used to be and the staff much more efficient. However, I was a little bit disappointed to see that the piano had gone and that the prices have noticeably risen. Still, I was delighted overall with the experience. Just before the pandemic, Madrid lost another iconic bar, El Palentino. Sadly, the new owners decided to completely gut the interior, only preserving its original façade. Opening just before the pandemic got underway, this new joint didn't last and now the signage too has been swept away by yet another owner. Hopefully, the new incarnation of Café Barbieri will fare much better.
Would you like to find out more about the history of Lavapiés? Why not join me on a unique walking tour of the area?