La Latina, one of Madrid's most formidable heroines
La Latina, one of Madrid's most formidable heroines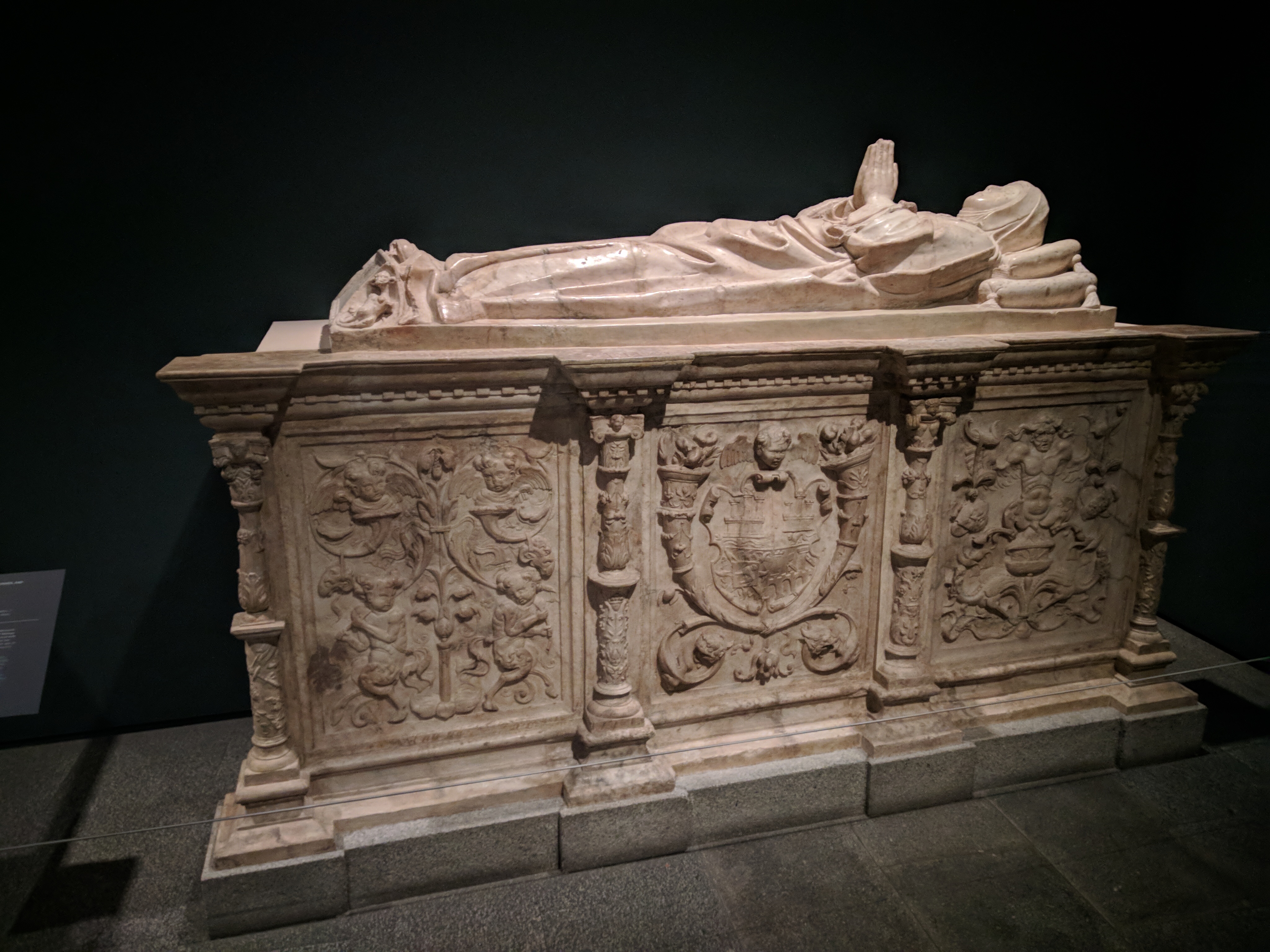 No matter how capable she might be, in 15th century Spain it was almost impossible for an ordinary woman to make her mark, let alone leave an impression that would last down through the ages. But that's exactly what Beatriz Galindo aka La Latina (a nickname that referred to her fluency in Latin) managed to do, so much so that an entire barrio in the city now bears her name. A woman of remarkable intellect, she rose from relative obscurity to become the queen's trusted adviser and later one of Madrid's first wealthy benefactors.
Born in Salamanca in 1465 to an impoverished yet noble family, due to her intelligence, young Beatriz was believed to be suited for a studious life of contemplating the scriptures in a convent. In preparation for this, she was sent to study Latin at the prestigious University of Salamanca. However, she began to astound her professors there, quickly eclipsing all her male contemporaries with her easy facility for languages. Not only did she master spoken and written Latin by the age of 15, she also learnt Greek.
News of La Latina's astonishing abilities spread and it was decided that this was the tutor Isabella I of Castile needed to educate her children. So, at the tender age of 20, Beatriz found herself whisked off to the court. Most of her pupils were to later occupy prominent positions in Europe. Catalina, for instance, became Henry VIII's first wife. During her brief time as queen of England, the ill-fated Catherine of Aragon showed that she had taken Beatriz's lessons of renaissance humanism to heart, commissioning Juan Luis Vives to write a book titled "The Education of a Christian Woman" which advocated the education of all women regardless of class.
Even after all of the queen's children had been strategically married off, Beatriz remained. Though she was never officially named adviser, it's thought that Isabella often sought Beatriz's advice on matters of state and that the two enjoyed a firm friendship. During her service, Beatriz herself was matched at the age of 26 to Captain Francisco Ramirez, a man more than twice her age. However, this particular marriage of convenience worked rather to her advantage, making her wealthy enough to found two convents and a hospital in Ramirez's home town of Madrid; most notably the convent of Concepción Jerónima at the corner of Calle Toledo and Plaza de Cebada and the adjacent Hospital of La Latina.
Though the Captain died just ten years after their marriage in 1501 in Granada during a Moorish uprising, Beatriz remained by Isabel's side until the queen's death soon after in 1504. Twice bereaved, she retired to the Palacio de Viana in Madrid, a building, which, though heavily remodelled still stands to this day. The other institutions founded by Beatriz have, sadly been demolished, though the Gothic mudéjar entrance to the hospital was preserved and moved to stand outside the city's school of architecture in Moncloa.
Beatriz is said to have studied medicine as well as the classics and perhaps even treated people in the hospital that bore her nickname. We'll never know if that's true, however, as scant written information about Beatriz remains. Though she wrote poetry and a commentary on the works of Aristotle, none of her work has survived. Her likeness, however, has been preserved in her stone cenotaph that is now housed at the Museum of San Isidro besides her husband's and what's thought to be her portrait hangs in the Museum Lazaro Galdiano.
Keen to find out more about the history of Madrid? See another side of the city with one of my unique walking tours.